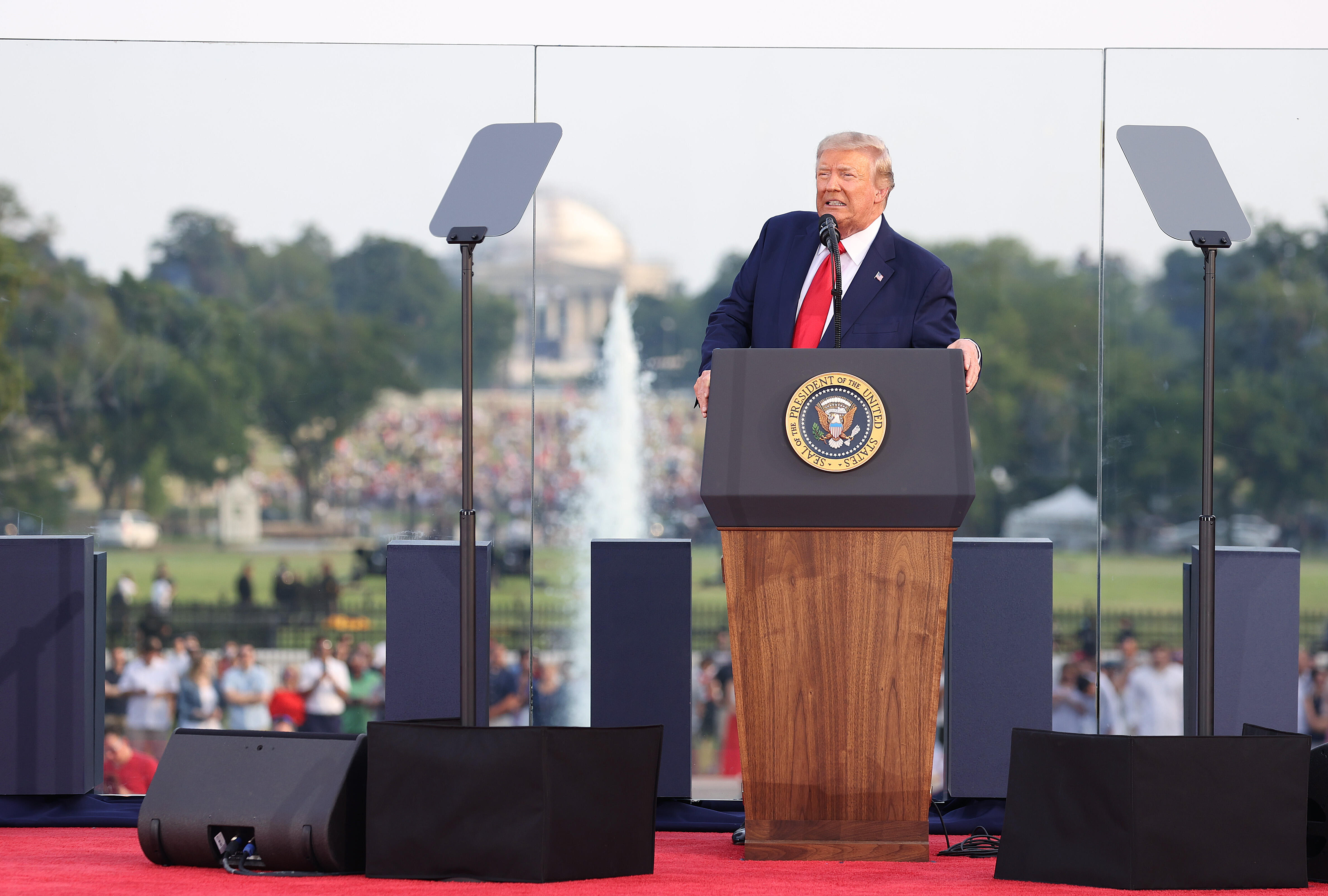 President Donald Trump lashed out at NASCAR ripping its ban on the Confederate battle flag.
Trump asked if Bubba Wallace "apologized to all of those great NASCAR drivers & officials who came to his aid, stood by his side, & were willing to sacrifice everything for him, only to find out that the whole thing was just another HOAX?"
The President referred to the noose found in Wallace's garage recently was a pull rope and not meant to intimidate the driver.
"That & Flag decision has caused lowest ratings EVER!" the president added.
Contrary to Trump the tweet, NASCAR's ratings have actually increased from previous years.
White House press secretary Kayleigh McEnany said that Trump's tweet was intended to make "a broader point that this rush to judgment on the facts before the facts are out is not acceptable."
The debate over the flag in particular has not been limited to NASCAR. Mississippi's Republican governor last week signed into law the decision to change the state's flag, which included the Confederate battle flag.
Photos by Getty Images