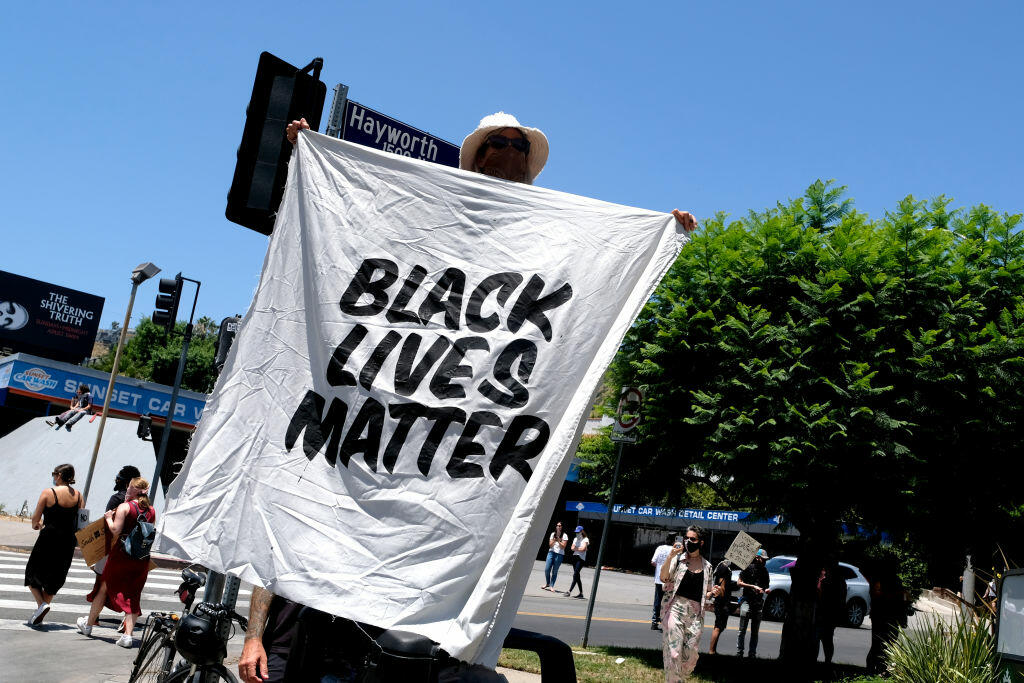 A coalition of artists and music industry executives have uniteed to demand action to deal with "long-standing racial inequities in the business".
The Black Music Action Coalition wants music and streaming companies to make tangible commitments to address inequities within their own organisations.
The BMAC wants involvment in deciding how to spend funds that have been set up by various music firms to tackle prejudice and injustice, both within and beyond the music industry.
Artists backing the new coalition are Travis Scott, Post Malone, Mary J Blige, Sean 'Diddy' Combs, Lil Nas X, Khalid, Cardi B, Earth Wind & Fire, Lady Gaga, Billie Eilish, Missy Elliott and Miley Cyrus.
Quincy Jones leads a committee of advisors. In an open letter to the music industry, the new Coalition states:
"We created BMAC to address long-standing racial inequities in the business, the financial impact of those inequities for both black artists and executives, and ways we can work with you urgently to solve these problems. Additionally, BMAC will support groups and programmes committed to progressing the equality of black lives around the country. We are encouraged by recent efforts by Universal Music Group, Warner Music Group, Sony Music, Apple, YouTube, BMG and other industry participants. However, we know that more needs to be done and we must do it together. Our highest priority at this moment is to meet with each company's CEO, senior management and your newly formed foundation boards to mutually develop a plan to address the deeply rooted systemic racism in our industry. This plan must include a review that specifically examines: inequities in the treatment of black artists; the recruitment, advancement and salary parity of black executives; and a general analysis of how your company will make things right by black artists, executives and the greater community.
In addition, we would like to meet with you to ensure that we have a voice in determining how funds designated by your company to fight racism are allocated. Having a voice in the earmarking and distribution of the funds is essential because so few companies in the music industry are run by black people.
It is essential that the funds are used to benefit the black community that the music industry has relied upon for so much of its success – a community that has been battered by generations of systemic racism, the COVID-19 pandemic and recent violence and destruction emerging in reaction to continued police brutality in the United States. It is essential that the funds are used to ensure that the music industry is focused on eradicating racial inequality in each company that sees profits as a result of black culture.
We must work together to put a plan for change in place with you within the next 30 days. BMAC intends to hold you accountable, and will keep track of the music industry's efforts to clean up its own house. There is a lot of work for us to do, and we look forward to doing it together.
Photos by Getty Images