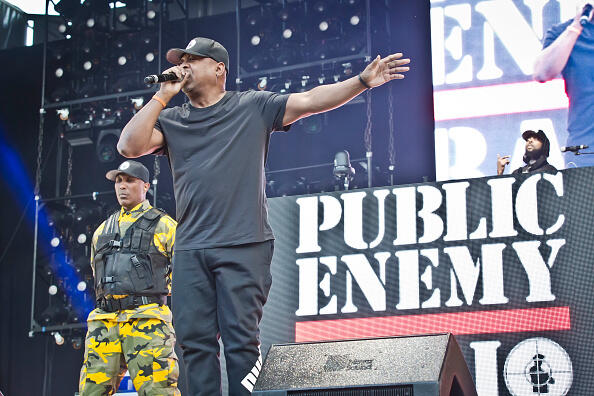 Just when you need to hear it the most Public Enemy strikes back with new music!
Chuck D Flavor Flav and DJ Lord came together for "State Of The Union (STFU)" featuring DJ Premier.
Directed by David C. Snyder, the black-and-white video is full of politically charged imagery, which speaks to the current civil unrest in the United States.
Much like Prophets of Rage, Chuck D sets his sights on Donald Trump to be voted out in the November 2020 presidential election.
"Our collective voices keep getting louder," Chuck D says. "The rest of the planet is on our side. But it's not enough to talk about change. You have to show up and demand change," says Chuck D. "Folks gotta vote like their lives depend on it, 'cause it does."
Flavor adds, "Public Enemy tells it like it is. It's time for him to GO."
Photos by Getty Images