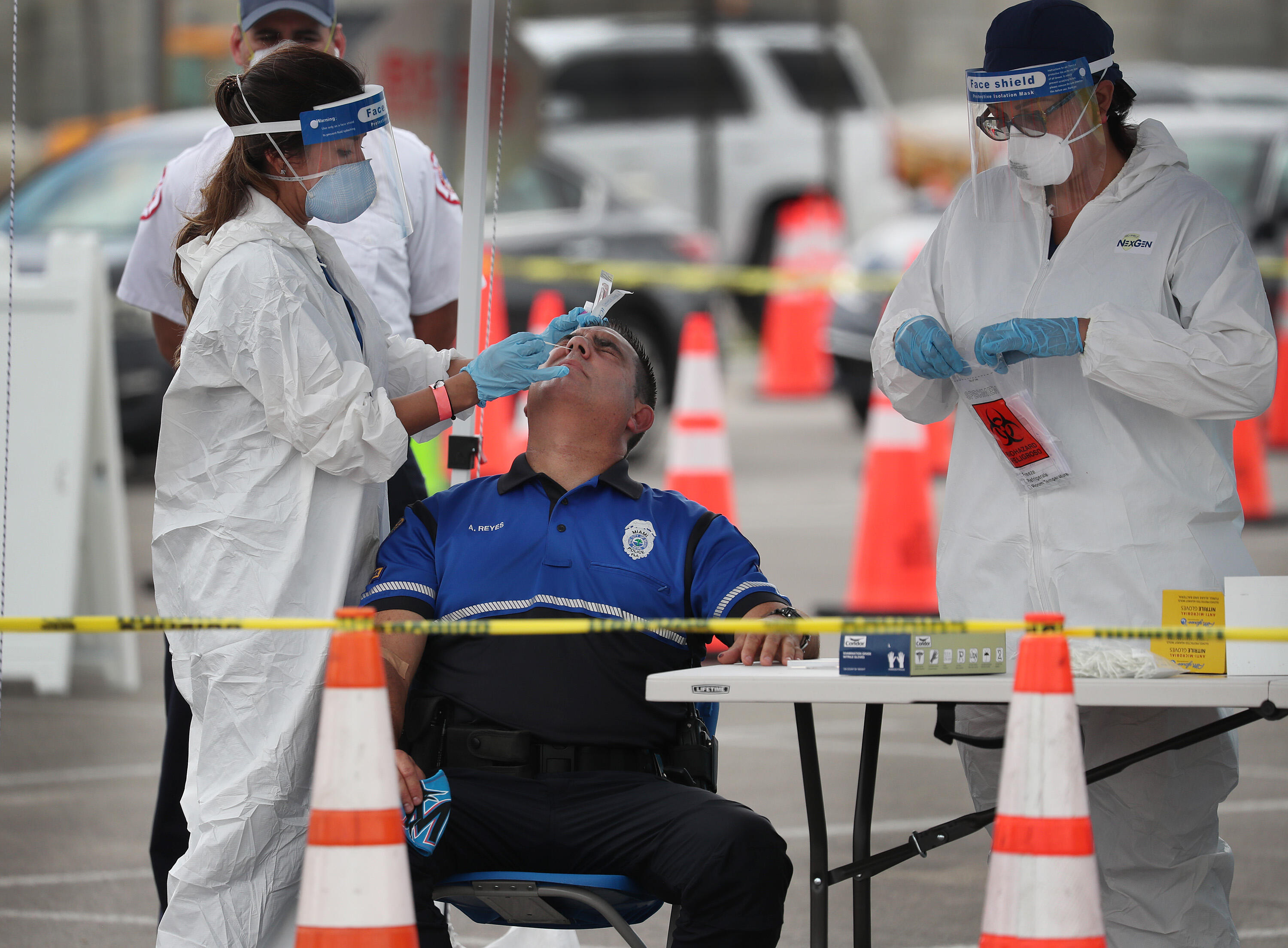 Gov. Ron DeSantis has no intention of reclosing Florida's economy as the state's daily reported coronavirus cases rose to a record level.
The Governor says many of the newly detected are young and healthy and unlikely to suffer serious illness or death.
DeSantis said much of the two-week spike in confirmed infections can be traced to farm labor camps or particular businesses where a few positive cases leads to widespread testing that uncovers high percentages of asymptomatic or barely symptomatic cases.
"We are not shutting down, we are going to go forward and we are going to continue to protect the most vulnerable," DeSantis said.
Agriculture Commissioner Nikki Fried does not agree.
"He has lost control of Florida's COVID-19 response. His policies are simply not working, and he's recklessly reopening Florida despite the data screaming for caution," she said. "Refusing to acknowledge the alarming patterns in cases, hospitalizations, and positivity is not only arrogant, but will cost lives."
The state Department of Health reported 2,783 new confirmed cases, pushing the total since March 1 to 80,109. The figure broke the one-day record of 2,581. Both days are well above the previous high of 1,601.
Photos by Getty Images