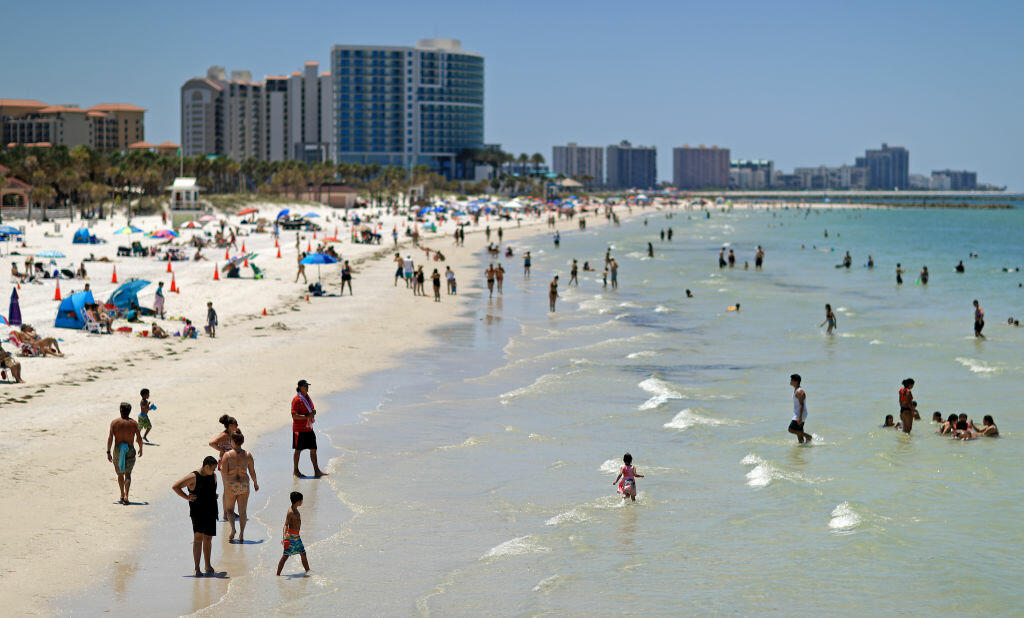 Gov. Ron DeSantis announced that 64 counties in the state can head into Phase 2 of the reopening plan. He also addressed the protests in Florida cities.
DeSantis said he is expecting to allow the Phase 2 reopening to take effect in all but three counties in Florida. Broward, Miami-Dade or Palm Beach counties are the places most densely hit by the coronavirus.
Bars and pubs will be able to open at 50% capacity indoors and at full capacity outside. Restaurants can seat people at bars with the proper social distancing in place.
This also includes movie theaters, bowling alleys and concert halls and theaters, also at 50% capacity, with social-distancing restrictions in place. Casinos can also reopen at 50% capacity and retail can now operate at full capacity.
Miami-Dade, Broward and Palm Beach counties may seek approval to enter Phase 2 with a written request from the county mayor or county administrator if there is no mayor.
Photos by Getty Images