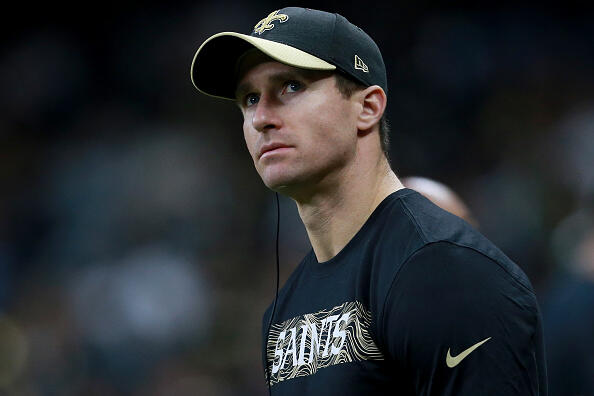 New Orleans Saints quarterback Drew Brees issued an apology for comments on "disrespecting the flag," saying he "completely missed the mark" on current issues.
"breaks my heart to know the pain I have caused."
Brees reiterated that he stands with his teammates fighting for racial equality and justice but also with the military, past and present.
In an Instagram post Brees said he was apologizing to his friends, teammates, New Orleans, the black community, the NFL community and "anyone I hurt with my comments yesterday. In an attempt to talk about respect, unity, and solidarity centered around the American flag and the national anthem, I made comments that were insensitive and completely missed the mark on the issues we are facing right now as a country. They lacked awareness and any type of compassion or empathy. Instead, those words have become divisive and hurtful and have misled people into believing that somehow I am an enemy. This could not be further from the truth, and is not an accurate reflection of my heart or my character."
Brees condemned the years of oppression the black community has faced -- and continues to face.
Saints linebacker Demario Davis credited Brees for issuing the apology, calling it a form of true leadership.
"What we had hoped the first time was that Drew would elaborate more on racism and the sentiments of the black community," Davis said. "And he admitted he missed the mark. So for him to come out and say, 'I missed the mark, I've been insensitive, but what I'm gonna start doing is listening and learning from the black community and finding ways that I can help them,' I think that's a model for all of America."
Photos by Getty Images