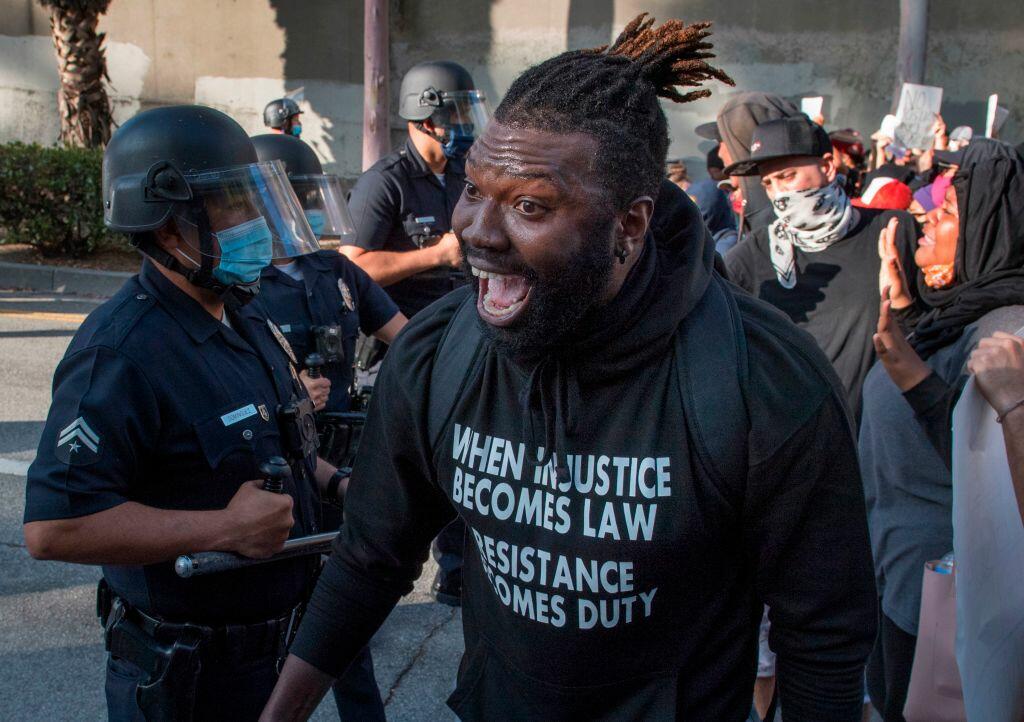 Outrage over the death of George Floyd sparked protests despite the police officer's arrested and murder charge.
The latest in a series of high-profile black deaths that have inflamed racial tensions nationwide.
Derek Chauvin is facing third-degree murder and manslaughter charges, but many protesters believe Chauvin should face more severe charges and other officers connected to the Floyd's death should also be charged.
In Atlanta, Protesters clash with police, setting a police car on fire, striking officers with bottles,and vandalized the headquarters of CNN. In San Jose, California protesters block five-lane Silicon Valley freeway, march through the capital of the Silicon Valley, and temporarily stall traffic for about an hour prompting police intervention. In Des Moines, Iowa protesters grew violent throwing bricks at police cars. A protest outside Des Moines police headquarters spread through downtown and turned violent.
In Indianapolis, Black Lives Matter broadcasted the demonstration on Facebook Live, and called on "white allies" to move to the front to form a human barrier between black protesters and the assembled police officers shouting "No justice! No peace!" And in
Washington, D.C., Pennsylvania Avenue protesters forced a White House lockdown. Secret Service took at least one person into custody. Reporters posted that they were inside the White House and that the Secret Service was not letting them leave the grounds during the lockdown.
Outrage over the Floyd situation is unmatched.
Photos by Getty Images