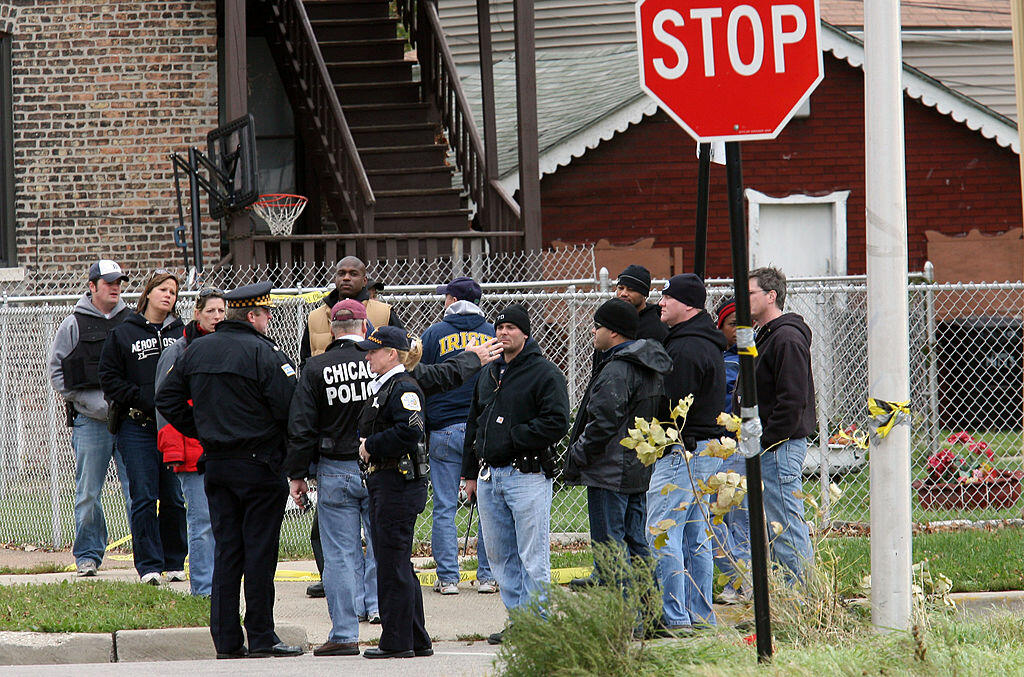 Ten people died and 39 others were wounded in Chicago marking the deadliest Memorial Day weekend since 2015.
The weekend's death toll already surpassed last year's when seven people were killed and 34 were injured.
Memorial Day weekend Chicago Police Supt. David Brown announced opening a Summer Operations Center to centralize police resources.
The most recent fatal shooting was Monday when two men were standing on the sidewalk and someone in a white sedan fired shots. One was shot in the head and torso and pronounced dead. The Cook County medical examiner's office hasn't released details about his death. The other shot in the leg and was taken to Mount Sinai Hospital in good condition.
Last weekend saw six people killed and 32 others wounded in gun violence throughout the city.
Photos by Getty Images