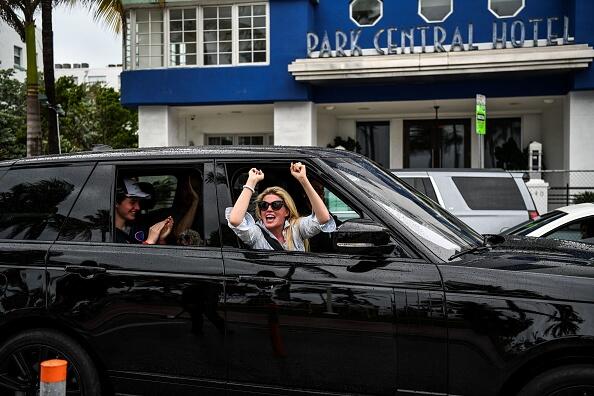 Miami Beach restaurant owners still have more than a week to figure out how best to incorporate Miami-Dade County Mayor Carlos Giménez's "New Normal".
The 50 percent limitation on occupancy in order to allow sufficient space for physical distancing is less space and fewer patrons. Fewer patrons equals lower revenue and restaurants that can accommodate outdoor seating are at a clear advantage. As long as they don't exceed their maximum legal occupancy, they can fit it as many diners as they can safely social-distance from one another.
The city will close some streets to traffic, allowing for more outdoor seating and creating de facto pedestrian malls. The "Restaurant Recovery Outdoor Seating Pilot Program" would close some streets to vehicular traffic and in some instances expand seating beyond sidewalks. The first street tapped for the project: Ocean Drive.
Commissioner Michael Góngora proposed the experiment after reading how the city of Tampa had done something similar.
"It's just a good idea to give restaurants more expansive use of sidewalks and public areas where they can put tables out" and still meet physical-distancing requirements, Góngora says.
There's also the comfort factor, given that most of the populace has spent the past two months-plus staying home in order to stay healthy. "I've spoken with many people who say they prefer to eat outdoors for the foreseeable future," Góngora says.
Photos by Getty Images