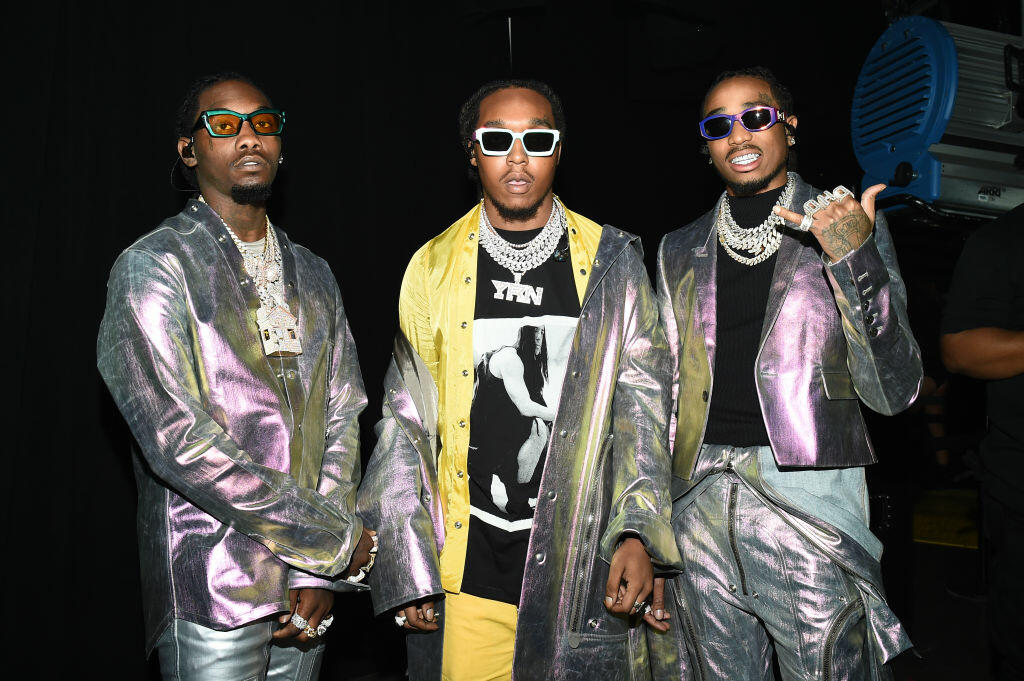 Stylist company Luka Lorena included Offset in an ongoing lawsuit against Takeoff, Quavo and manager Daniel Zook over allegedly not paying for $80,000 worth of designer clothing.
Lorena first filed against Takeoff and Quavo alleging breach of contract, conversion and conspiracy to convert property. The company added Offset in a new filing this week.
In the latest documents Offset refused to provide his social security number for filing the company's taxes and rendered it unable to do so, so he's also at fault.
Lorena allegedly had an arrangement with Quavo and Takeoff where it would purchase thousands of dollars worth of luxury clothing for Migos upon their approval. They would then reimburse the company and pay a styling fee of 20 percent. Lorena says they made good on the agreement, but things went downhill just two months later when her company billed Quavo for $34,000. Quavo was photographed wearing one of the Chanel pieces at the 2019 Rolling Loud Festival.
In its suit, Lorena says Migos "used their agents to stonewall and intimidate" the company. The rappers still have yet to pay the $35,625.42 Takeoff owes and the $44,294.33 Quavo owes.
Lorena alleges the company helped the trio succeed beyond dressing them, noting it was responsible for getting them into Virgil Abloh's first Louis Vuitton fashion show in Paris.
The company is seeking its money back, along with punitive damages and lawyer's fees.
Photos by Getty Images