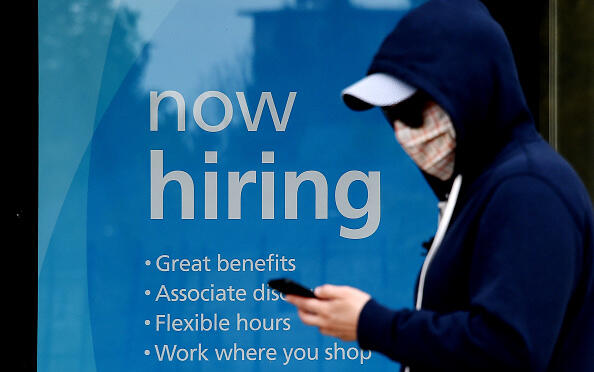 Another 3 million people filed unemployment claims last week.
That brings the total number of first-time claimants to 36.5 million since mid-March. That represents 22.4% of the March labor force.
It was the eighth week in a row that the number of claims decreased after peaking at 6.9 million in the final week of March. This is relatively good news because it means claims are heading in the right direction.
Still, the numbers don't include people filing claims for the government's emergency funds. But now that initial claims have been falling for two months straight, economists are beginning to shift their focus to continuing jobless claims, which count people who are filing multiple weeks in a row but trail the report of initial claims by a week.
A decrease in continuing claims could signal that the reopening of the economy is successful in getting people who lost their jobs from the lockdown are re-entering the labor market.
Photos by Getty Images