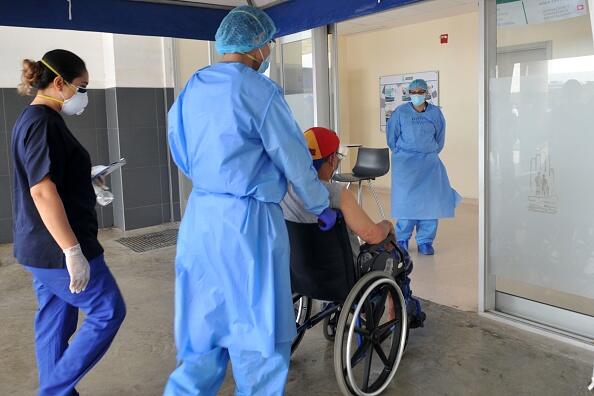 Fort Lauderdale and Broward fire-rescue's newly released numbers confirming people are afraid to go to the hospital and, as a result, are dying at home.
Fort Lauderdale Fire and Rescue and Broward County Fire and Rescue found people were already dead when responders arrived at their home.
911 calls have dropped, and the number of people the Fort Lauderdale paramedics have transported to the emergency room fell by nearly 1,000.
"It is taking a toll on our paramedics who go there to save lives," said Fort Lauderdale Fire Rescue Battalion Chief Stephen Gollan. "They are calling so late in the game they are not able to help them. They are already so far gone they are not able to recover. They may be afraid of getting the virus, or they may be afraid of not being able to communicate or talk with loved ones once they get to the hospital."
Broward Health wants to eliminate that fear and convince county residents that hospitals are clean, safe and taking extra precautions. The health system found its ER visits have dropped by 50%.
People are hesitating to call 911 or go to the emergency room, or even schedule appointments for cancer detection procedures. South Florida hospitals say their levels of coronavirus patients have dropped, and they have contained those patients in one section.
Gov. Ron DeSantis lifted a ban on elective surgeries and hospitals began planning their reopenings.
Photos by Getty Images