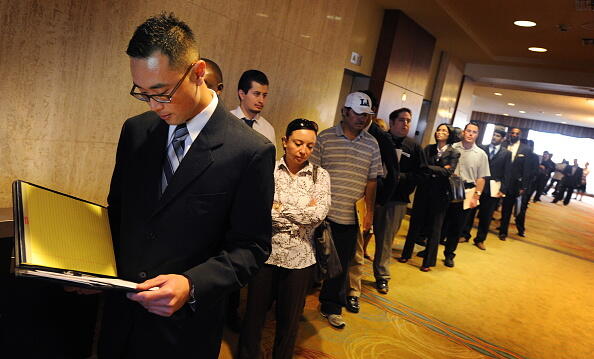 Four times as many jobs were lost due to coronavirus than during the worst part of the financial crisis in 2009.
Restrictions on businesses and public life destroyed 8.8% of all work hours around the world, equivalent to 255 million full-time jobs.
The United Nations noted that most people who lost work stopped looking for a job altogether, because of restrictions on businesses that hire in big numbers like restaurants, bars, stores, and hotels, which is a loss of $3.7 trillion in income globally.
A bounce back in jobs in the second half of the year is expected, but that depends on a reduction in coronavirus infections and the rollout of vaccines.
Photos by Getty Images