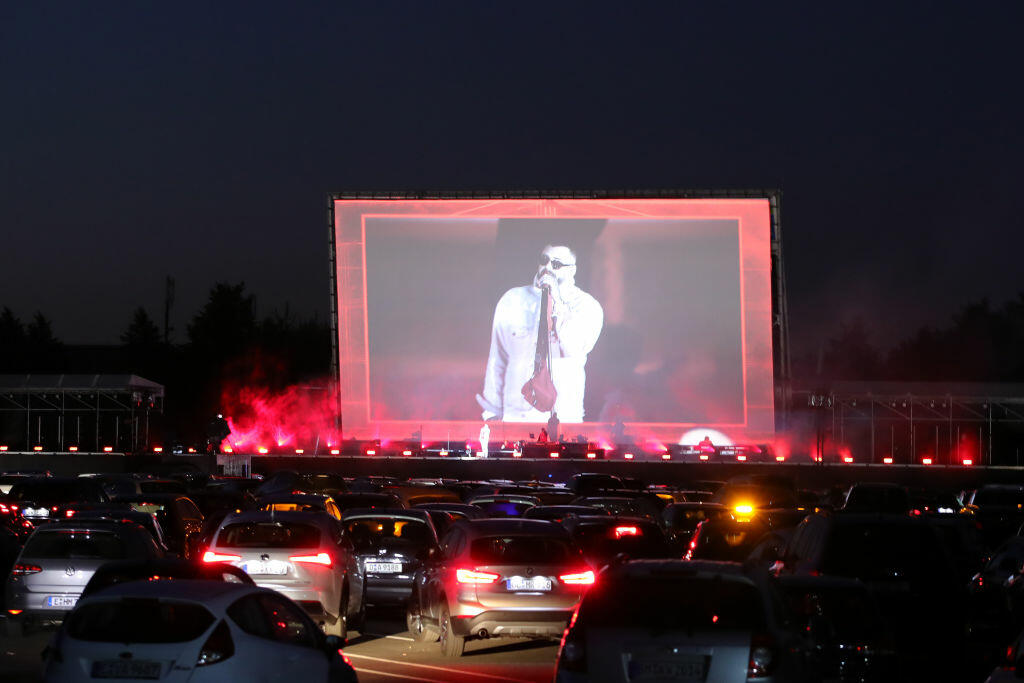 Drive-in theaters are making a comeback and reopening during the coronavirus pandemic.
The Capitol Drive-in in San Jose, the Solano Drive-In in Concord and the Sacramento Drive-in have all opened for business.
People must wear a mask whenever leaving their car to go to the restroom, and cars can't be parked within ten feet of one another.
There are just over 300 drive-ins left in the country. With nearly all of the nation's movie theaters shuttered due to the coronavirus pandemic, some drive-in owners think they're in a unique position to give moviegoers a chance to do something out of the house.
The Showboat Drive-In Theater in Hockley saw a 40% increase in sales.
At the Paramount Drive-in near Los Angeles, Forrest and Erin McBride figured a drive-in movie was one of the only ways they could responsibly celebrate their anniversary.
"We were like, what can we do? Everything's closed," said Forrest before a showing of "Onward" on Thursday night. "We were like, 'Well, a drive-in theater is kind of like a self-quarantined movie date.'"
Photos by Getty Images