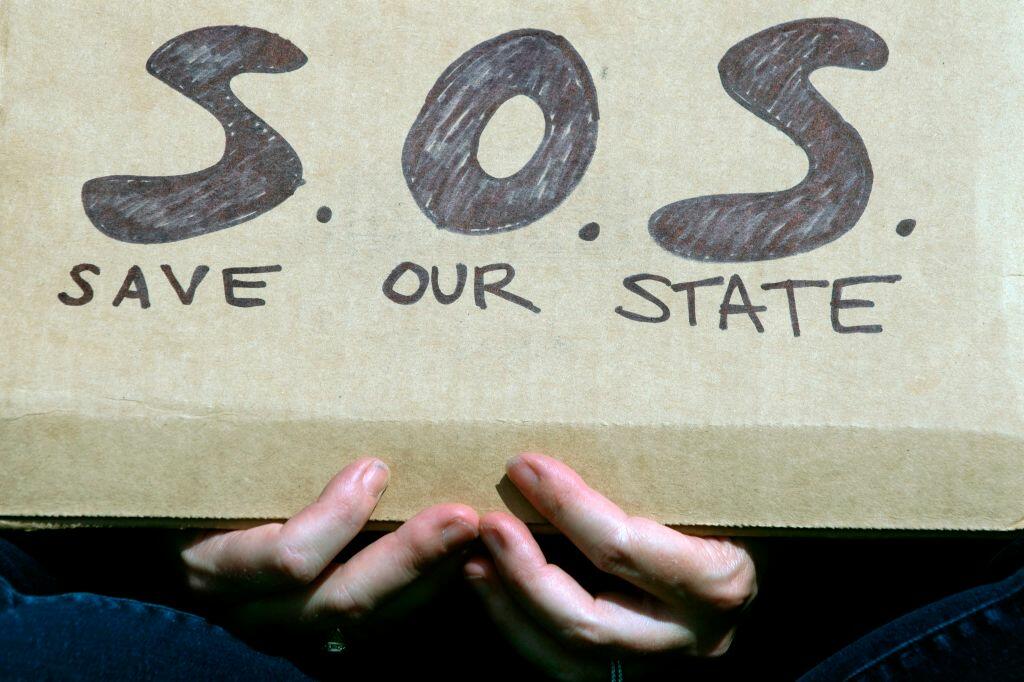 Dozens of protesters came to downtown Miami to put pressure on local leaders to lift restrictions across the state. Demonstrators held up signs and U.S. flags outside of the Freedom Tower.
"Bring back Florida!" they chanted.
Demonstrators demanded that leaders fully reopen everything, from businesses to the beaches. The event took place after some public spaces like parks and marinas reopened with some restrictions in place.
These protests have spread in major cities as the certain public places have begun to reopen.
Photos by Getty Images