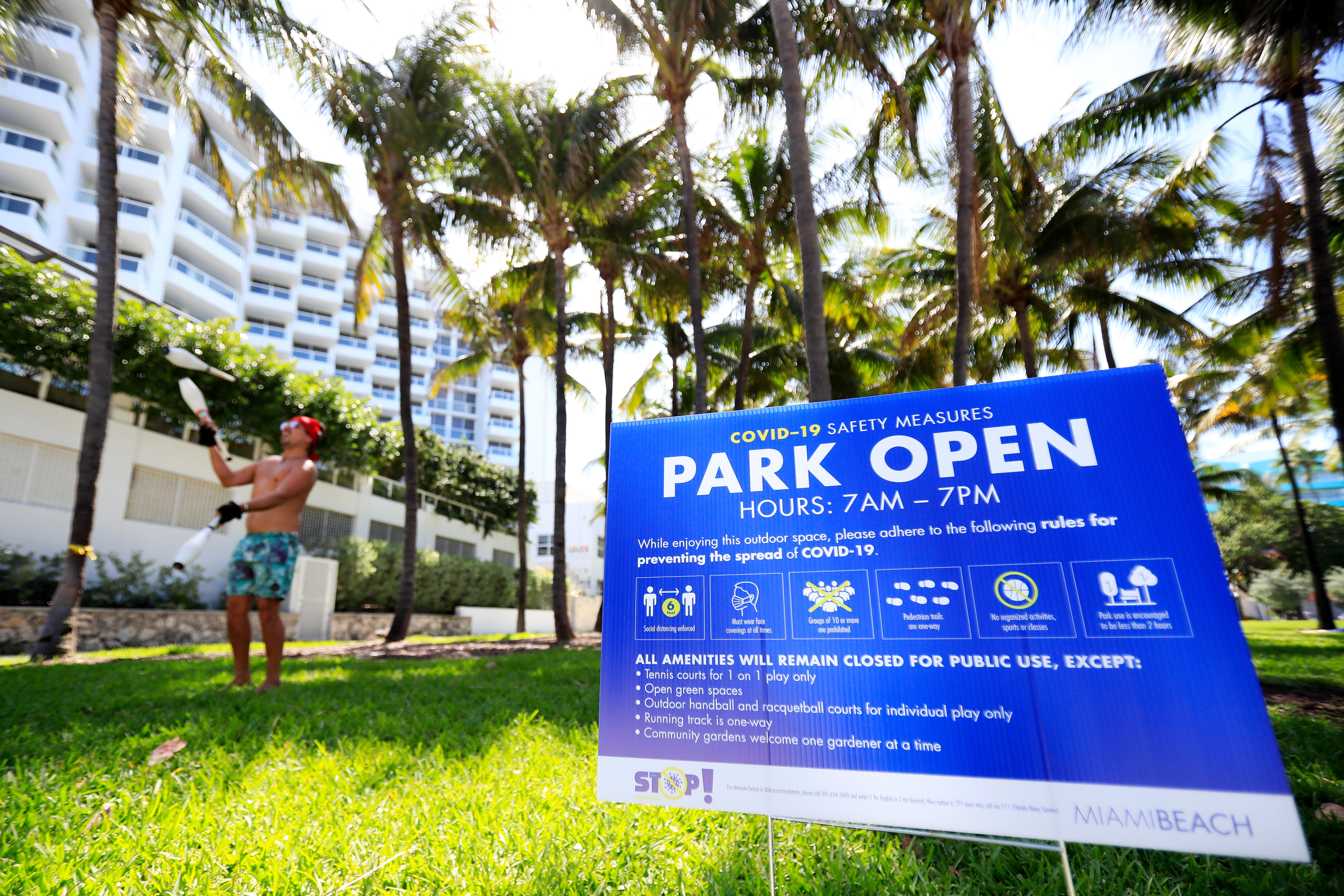 Day 1 of reopened parks, marinas and golf courses went off with no major issues and on the second day of this new normal continued.
People seem to be complying with the rules of staying six feet apart and wearing coverings on their faces. The bigger test will come this weekend when more people will take advantage of the open spaces.
Marine patrol units are also out monitoring the waters, where boats must remain 50 feet apart. There were 200-250 people at T.Y. Park in Hollywood and 100-150 visited Tree Tops Park and Pine Island Ridge in Davie.
Local leaders look ahead to restaurants and non-essential businesses being able to reopen.
Gov. Ron DeSantis announced the state will begin that Monday, but not Miami-Dade, Broward and Palm Beach counties.
When South Florida gets to join will depend on case numbers dropping over the coming days.
Photos by Getty Images