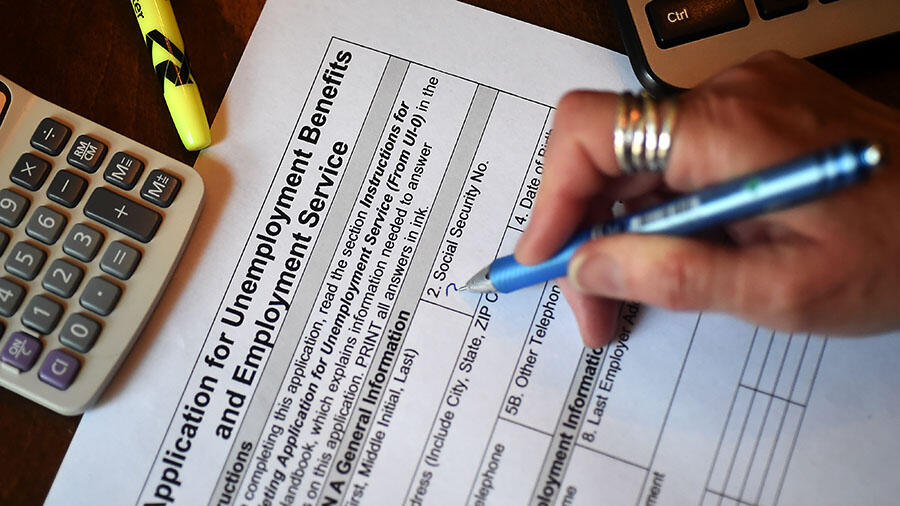 837,000 people filed for first-time jobless benefits last week.
Unemployment claims have hovered at under 900,000 down from March after some sporadic hiring over the summer.
The jobless toll continues to mount, as tens of thousands of airline employees were thrown out of work.
"I don't have a backup plan. I'm going to be on the unemployment line like so many other people," Amanda Steinbrunn, a flight attendant with United Airlines. "I feel like I'm being left behind, and there's nothing we can do. It's extremely out of our hands, and we're just sitting around terrified."
Disney announced it would be laying off 28,000 workers from its parks, experiences and consumer products division. The energy industry also continues to shed workers, with oil giant Royal Dutch Shell confirming this week it will separate 9,000 employees amid a slump in oil demand. The retail industry has also suffered, with a record number of stores filing for bankruptcy in the first half of 2020.
Holiday hirings in the retail could provide a seasonal boost to the jobs. Companies such as Target, Best Buy and Walmart are adding hundreds of thousands of holiday workers to their roster.
"This holiday season will be nothing like anything we've experienced before," AnnElizabeth Konkel, an economist at the Indeed hiring services company, said. "The effects of Covid-19 will still be felt, affecting everything from family gatherings to what will be this year's must-have gifts. Coronavirus hit retail sales hard this spring, but they have since rebounded and it's unclear how strong holiday shopping will be. Hiring is shaping up differently from previous years, reflecting in part reduced store capacity and supply chain shortages."
Friday's monthly jobs report from the Bureau of Labor Statistics will provide one final crucial snapshot of the economy before Election Day.
Photos by Getty Images