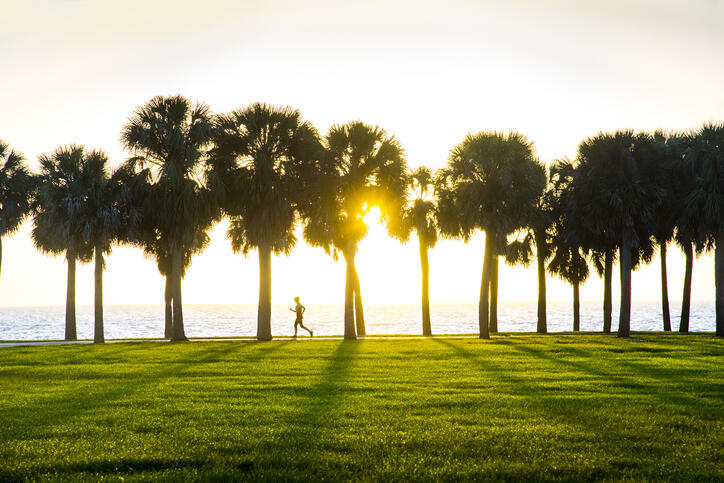 According Commissioner Sally Heyman, Miami-Dade County parks will have a soft opening on Wednesday, but Miami-Dade Mayor Carlos Gimenez says not so fast.
Heyman says up to 95 Miami-Dade Parks will begin opening next week, along with golf courses and marinas, in accordance with social distancing guidelines and other limitations.
"People can come to open spaces and start enjoying themselves again," said Heyman.
A soft opening means you will be allowed to walk in the park, but the big pavilions are not going to be open. You can't have parties, large groups of people cannot congregate, and you must continue to keep that six-foot social distance requirement.
"So a park that's great like Greynolds Park, it will have a golf course that is open, but there's no parts so that people can recreate and use our facilities without congregating," said Heyman. "The large pavilions they will be closed. But the rest of them, their trails, the tot lots and other areas, the castle, the boathouse, things like that in different parks, Tamiami with the running track, Tropical with the ballparks, where people can come into our open spaces adhere to the restrictions of what is a fatal pandemic virus, but allows them to start enjoying it again."
Miami-Dade Mayor Carlos Gimenez< however says he has the final word on when parks will reopen and he does not have an exact date. He is hiring at least 400 people who lost their jobs by the coronavirus outbreak to help enforce social distancing rules.
"The first thing we have to do is make sure that we have the enforcement personnel in place in those spaces so that when people start coming to those spaces, our measures are enforced," Gimenez said.
Mayor Gimenez said there is no exact day when parks may open, but it'll be on a weekday and not a weekend, in order to avoid a rush of people.
Photos by Getty Images