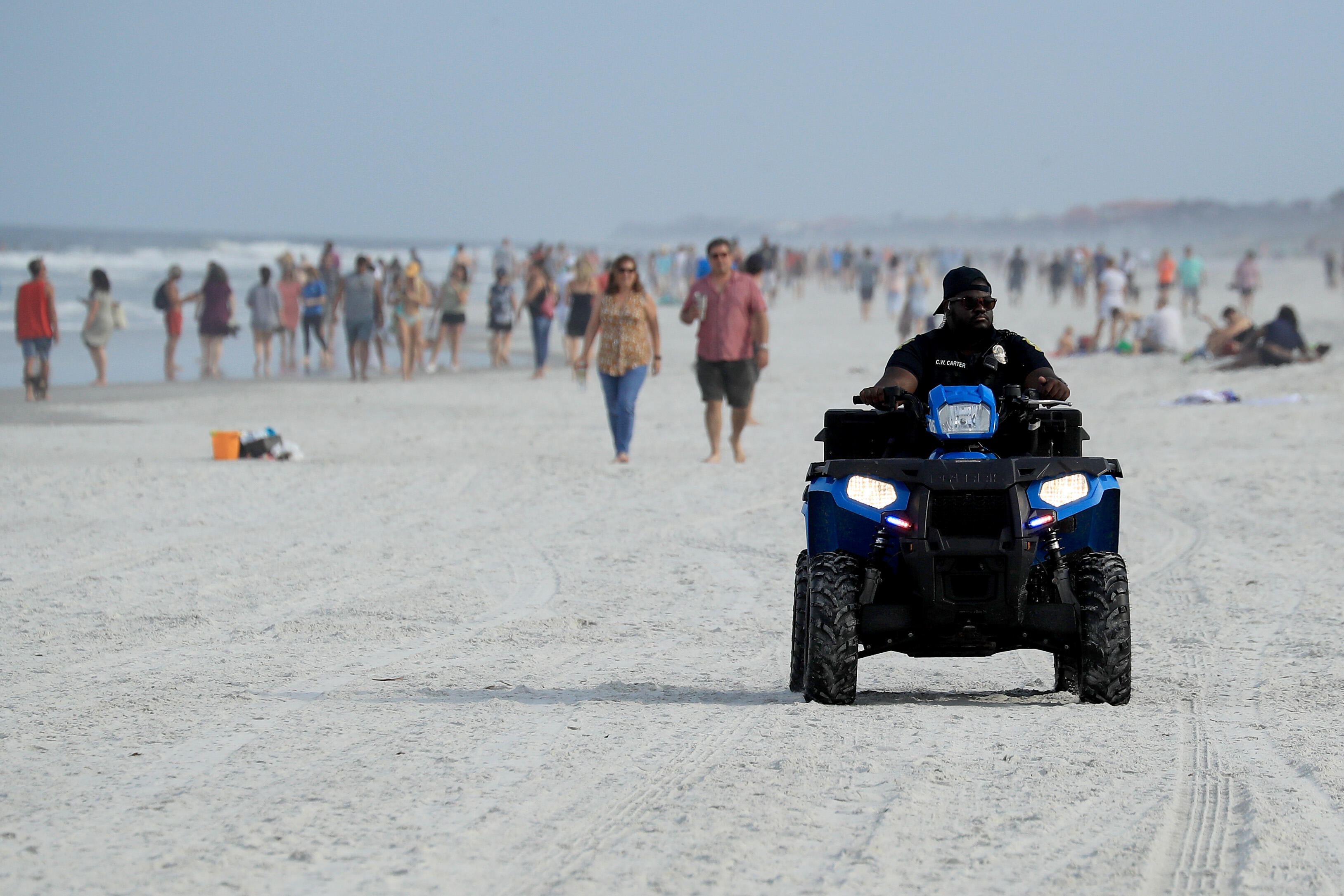 Florida beach may be reopened in Jacksonville, but that hasn't stoppped the police from arresting a man. Jacksonville Beach police were patrolling the beach to make sure people were practicing social distancing when they came across Mario Matthew Gatti loitering near the dunes.
The officers learned there was a warrant for Gatti charging him with criminal homicide in Arnold, Pennsylvania.
A warrant was issued for Gatti's after the fatal shooting of 33-year-old Michael Coover, Jr. The shooting took place at an apartment complex in Arnold, Pennsylvania. Wearing a pair of American flag surfer shorts he was arrested without incident and is now being held in a Duval County jail.
The beach has been reopened for walking, running, swimming or surfing, despite the state hitting a record number of coronavirus cases. Sunbathing, sitting in chairs or on towels and other passive activities are not allowed.
Photos by Getty Images