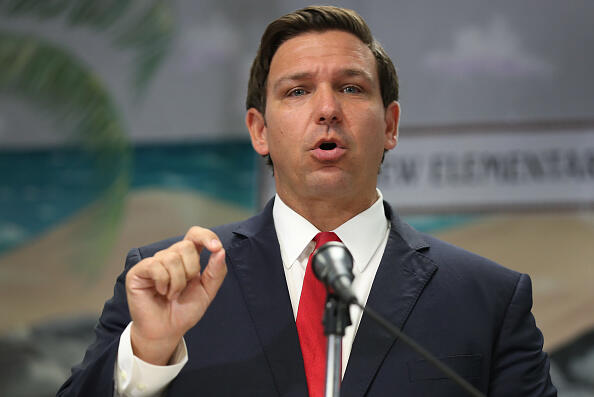 Attorneys for the state health department have been trying to block records about COVID-19 deaths from becoming public. The Miami Herald asked for information from the Miami-Dade Medical Examiner's Office, attorneys for the state tried to convince their counterparts in Miami-Dade County not to provide the information to the paper. The Herald did obtain the information after the county defied Florida's Department of Health.
The administration of Florida Gov. Ron DeSantis has been unwilling or unable to provide information about its coronavirus response. Florida's Agency for Health Care Administration refused to name nursing homes experiencing Covid-19 outbreaks. The Department of Corrections had declined to acknowledge two inmate COVID-19 deaths at a privately run prison and the Department of Health has been unwilling to disclose the extent of backlogs of unresolved coronavirus tests at private labs.
DeSantis has pushed back against criticisms saying Florida is providing more information than any other state.
"Generally, Florida's data and website, there's more data put out on a daily basis by Florida's Department of Health than anywhere," DeSantis said.
On the state's interactive dashboard, people can find out how many people in their county have been admitted to the hospital and how many confirmed cases exist in their ZIP code, but since the state's first confirmed case, officials have kept some basic information confidential. DeSantis chose not to reveal the names of nursing homes experiencing outbreaks.
"It's starting to become pretty well documented that we have a transparency problem with our nursing home industry," said incoming Florida Senate Democratic leader Gary Farmer.
Testing for the virus remains one of the most critical issues facing the state but the Florida Department of Health has yet to provide contracts with the private labs that have done the bulk of the work in Florida. It has been unable to provide details about a backlog of private testing results, which experts say could help map out the forecasts that have helped track the spread of the virus, prepare hospitals for potential surges and inform decisions about when it becomes safe to remove social-distancing and other precautions.
"What we need is a complete picture of all the tests and the results. Otherwise, it's like flying by instruments but the instruments haven't been plugged in yet," said Kenneth Goodman, director of the University of Miami's Institute of Bioethics and Health Policy. "It's all about data."
Photos by Getty Images