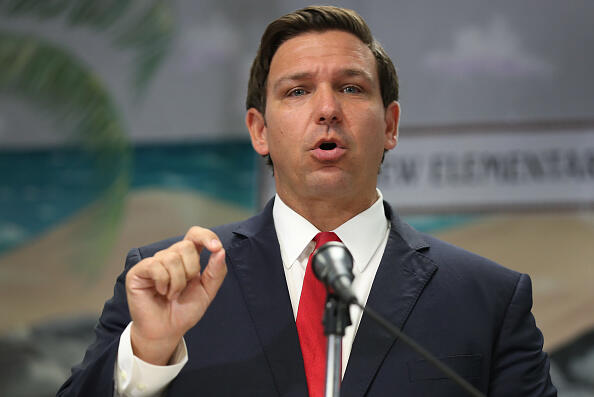 Getting a request for unemployment has been difficult recently but now Florida residents can pick up a physical unemployment application. Libraries in Miami-Dade will distribute the applications at locations from 8 a.m. to 7 p.m. until further notice.
Once completed retun the application by dropping it off inside the library's drop-off bin or at any CareerSource South Florida location.
Allapattah Branch – 1799 NW 35 Street Miami, FL 33142
Arcola Lakes Branch – 8240 NW 7 Avenue Miami, FL 33150
California Club Branch – 700 Ives Dairy Road Miami, FL 33179
Coconut Grove Branch – 2875 McFarlane Road Miami, FL 33133
Concord Branch – 3882 SW 112 Avenue Miami, FL 33165
Coral Reef Branch – 9211 SW 152 Street Miami, FL 33157
Country Walk Branch – 15433 SW 137 Avenue Miami, FL 33177
Edison Center Branch – 531 NW 62 Street Miami, FL 33150
Fairlawn Branch – 6376 SW 8 Street West Miami, FL 33144
Golden Glades Branch – 100 NE 166 Street Miami, FL 33162
Hialeah Gardens Branch – 11300 NW 87 Court Hialeah Gardens, FL 33018
Hispanic Branch Library – 1398 SW 1 Street Miami, FL 33135
Homestead Branch – 700 N. Homestead Boulevard Homestead, FL 33030
International Mall Branch – 10315 NW 12 Street Doral, FL 33172
Kendale Lakes Branch – 15205 SW 88 Street Miami, FL 33196
Miami Beach Regional Library – 227 22nd Street Miami Beach, FL 33139
Miami Lakes Branch – 6699 Windmill Gate Road Miami Lakes, FL 33014
Naranja Branch – 14850 SW 280 Street Miami, FL 33032
North Dade Regional Library – 2455 NW 183 Street Miami Gardens, FL 33056
North Shore Branch – 7501 Collins Avenue Miami Beach, FL 33141
Northeast Dade (Aventura Branch) – 2930 Aventura Boulevard Aventura, FL 33180
Palm Springs North Branch – 17601 NW 78 Avenue Hialeah, FL 33015
South Miami Branch – 6000 Sunset Drive Miami, FL 33143
West Dade Regional Library – 9445 Coral Way Miami, FL 33165
West Flagler Branch – 5050 West Flagler Street Miami, FL 33134
West Kendall Regional Library – 10201 Hammocks Boulevard Miami, FL 33196
The state had to re-launch their website due to the high volume of applications for unemployment benefits.
Governor Ron DeSantis announced that the unemployment system can now handle the mass of applications because of covid-19. The capacity of the computer system has been increased to deal with the volume. More than 520,000 have applied for unemployment in the last month, as compared to 326,000 last year.
750 additional employees will be trained to handle the phone calls and private call centers have been hired to help with the process. 3.8 million calls were made to the department a severe bump from the 50% last year. The Governor commented on the move.
'We are in a position where people have lost their jobs, they are looking for relief and they were having a lot of difficulty. People were on this site and it was timing out. People would go hours and hours upon end and it was totally unacceptable. You have a single mother who no longer has a job, who has to worry about how the rent is going to be paid, how food is going to be put on the table. We want this system to be accessible."
State officials would like the public to apply using a paper application that can be downloaded from the department's website.
If you've downloaded the application it can be sent to
Florida Department of Economic Opportunity
P.O. Box 5350
Tallahassee, FL 32314-5350
Photos by Getty Images