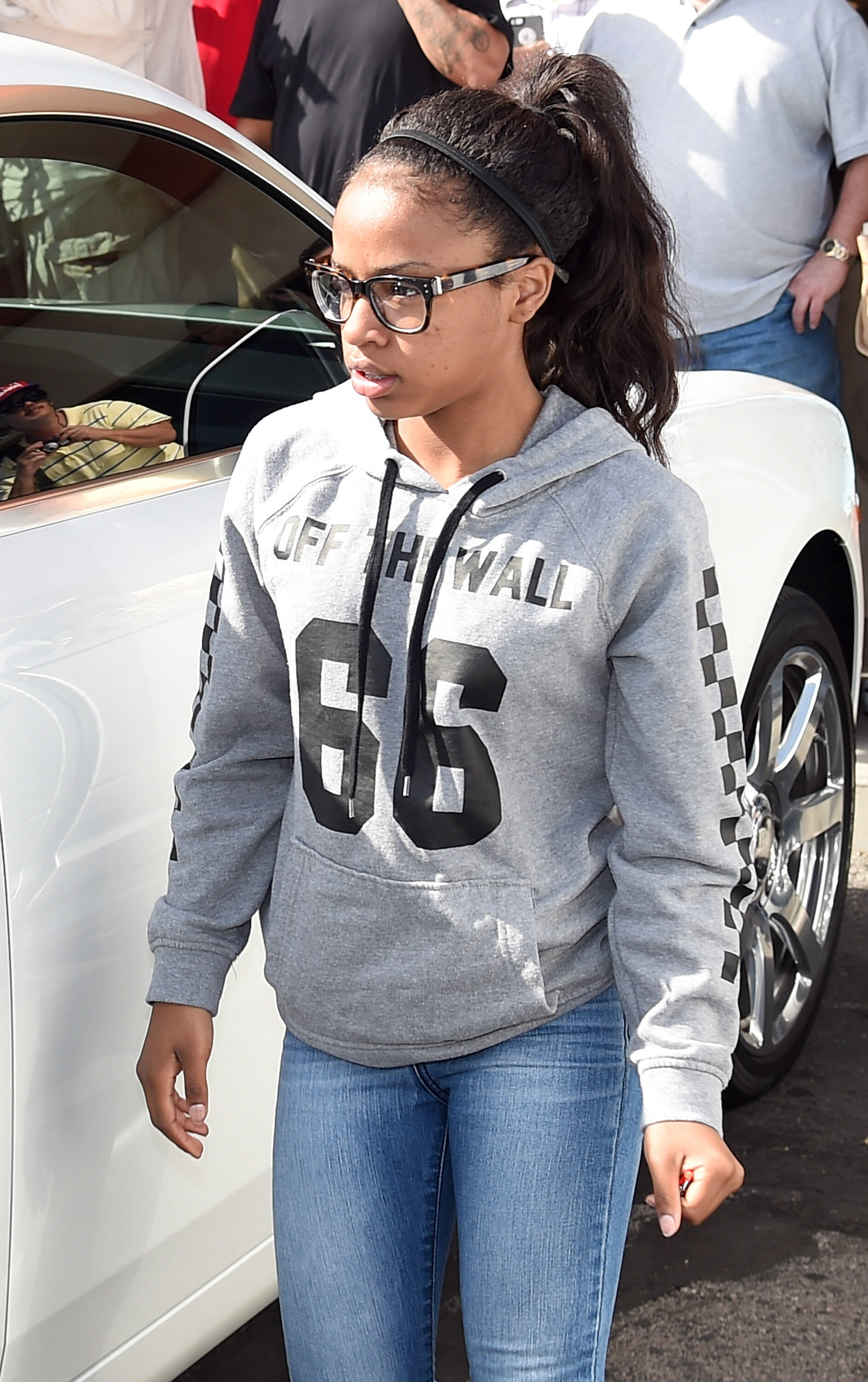 Iyanna Mayweather the 19 year old daughter of Floyd Mayweather is under arrest for felony aggravated assault.
Mayweather was taken to Harris County Jail after allegedly attacking and stabbing Lapattra Lashai Jacobs the mother of NBA Youngboy's child. Mayweather reportedly was at the home of Youngboy when both she and Jacobs got into an fight that led to the kitchen where Mayweather got ahold of two knives and stabbed Jacobs.
Mayweather reportedly said that outside the house Jacobs pulled her hair and ran into the kitchen where the verbal altercation turned physical. Jacobs woke to EMT's on the floor of the kitchen but suffered non-life threatening injuries and has undergone surgery.
Photos by Getty Images