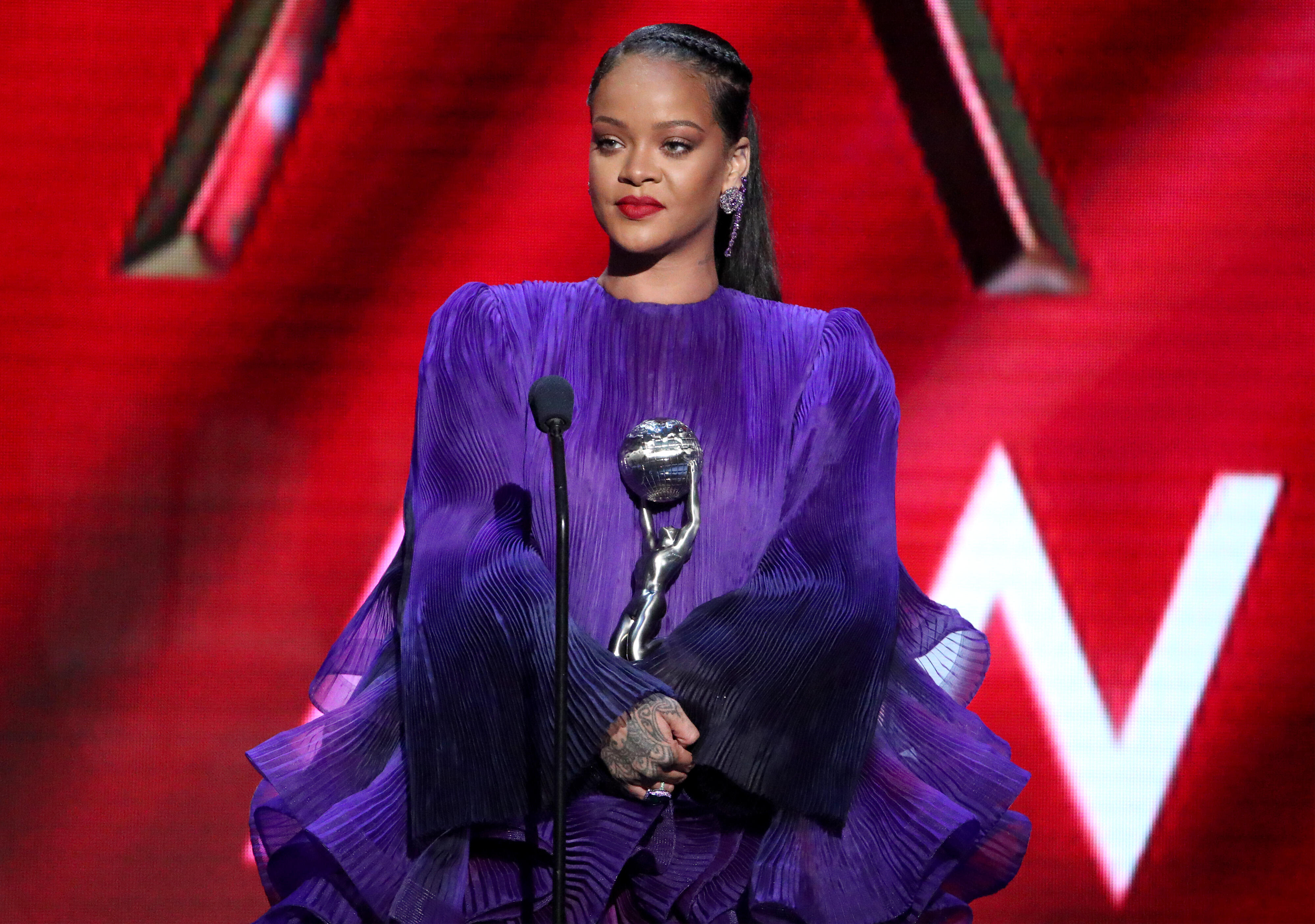 As healthcare workers and politicians across the country work tirelessly to prevent the spread of coronavirus, celebrities are opening their hearts and wallets to lend a helping hand. Among those names, is Rihanna has been adamant about helping to fight the virus.
New York Governor, Andrew Cuomo has been on the frontline since DAY ONE and has been on social media providing constant updates. During one of his tweeting sprees, he took the opportunity to thank a handful of people for their contributions in helping New York and New Yorkers stay safe.
On that list was the Bajan mogul herself, who was thanked for donating personal protective equipment.
Governor Cuomo tweeted: "I want to thank Rihanna and the Rihanna Foundation for donating Personal Protective Equipment to New York State. We're so appreciative of your help and that of so many others who have stepped up."
This isn't Ms. Fenty's first time stepping up big time during this hectic and uncertain time. Last weekend, her Clara Lionel Foundation pledged a $5 million donation to help fight the coronavirus.
Saying, "When we first began this year, never could we have imagined how COVID-19 would so dramatically alter our lives. It doesn't matter who you are or where you're from, this pandemic will affect us all. And for the world's most vulnerable, the worst may be yet to come. Over the past five years, CLF has been one of the first organizations to respond to some of the world's most devastating natural disasters, and we've seen firsthand the profound and unintended consequences of not being prepared."
Some of the organizations that they will be working with include, Direct Relief, Feeding America, Partners in Health, The World Health Organization's COVID-19 Solidarity Response Fund, and the International Rescue Committee.
And there it is folks, just another reason to love Robyn Rihanna Fenty.
Photo: Getty Images
CHECK OUT THE GOVERNOR'S THANK YOU BELOW: