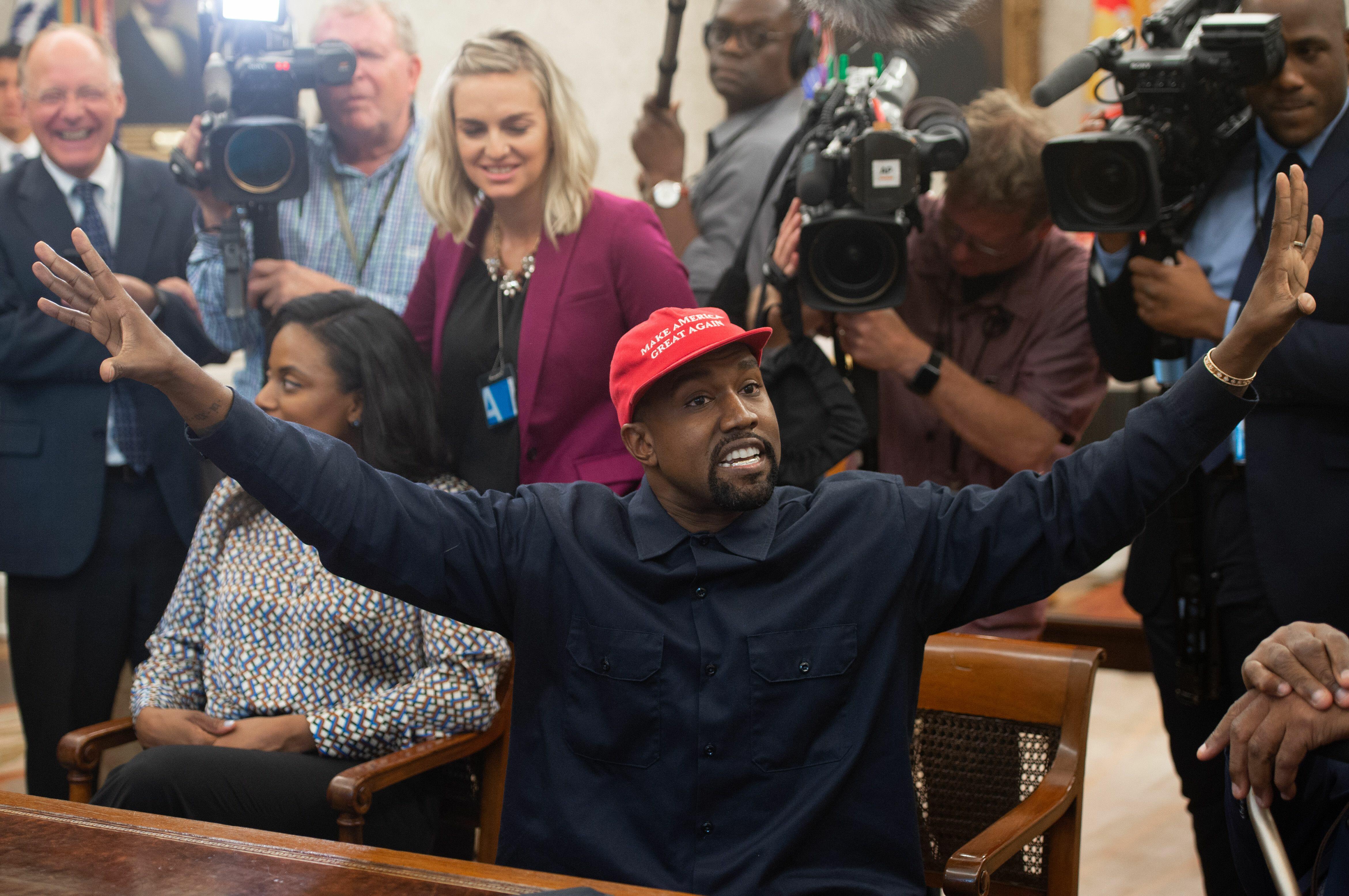 In today's *Rolling My Eyes* news, KanyeWest wants the world to know that he still stands by Donald Trump.
In an interview with WSJ Magazine, the rapper shared his thoughts on people's reactions to his 2018 comments on Trump.
"I'm a black guy with a red (MAGA) hat, can you imagine? …It reminded me of how I felt as a black guy before I was famous when I would walk in a restaurant, and people would look at you like you were going to steal something," he said. "'This is your place, Ye, don't talk about apparel. This is your place, Ye, you're black, so you're a Democrat.'"
He went on to break his views on the multiple layers of hierarchy within society and how it relates to him and politics.
"Everything is about putting people in their place. Classism, protectionism — not just racism. Classism is like living on a bookshelf. The more money you have, the higher you go. And you get to the top and look over, and what do you see? Fear."
Now, his support for Trump isn't news, but it is interesting how he can support and have meetings with someone he's not even registered to vote for.
I guess.
Photo: Getty Images