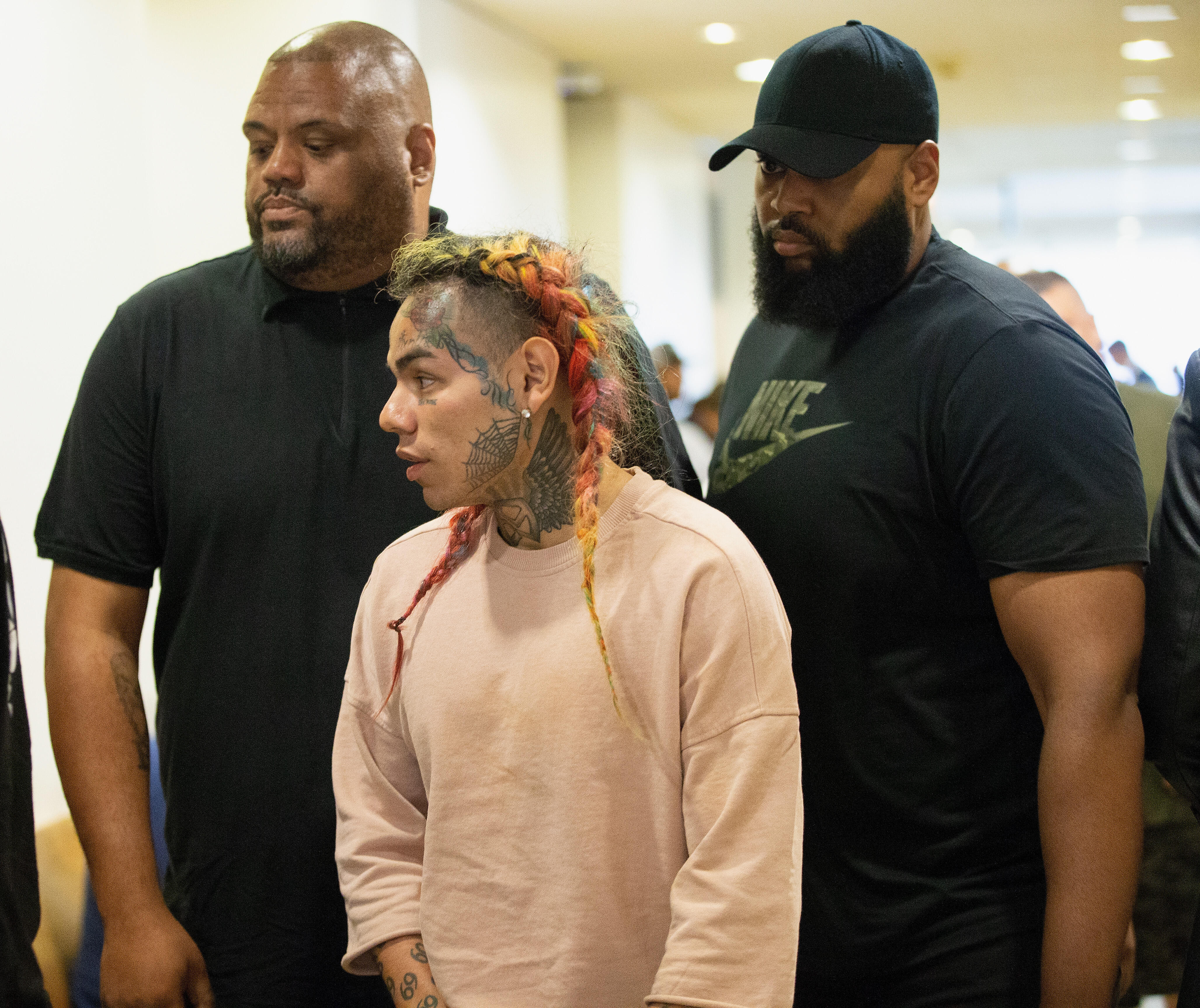 Tekashi69 has himself one hard working lawyer.
Earlier this month, the rapper received an early release date set for August 2020 however, with the rapidly growing coronavirus outbreak, his lawyer is now trying to secure an even earlier one, this time for the sake of his health.
In a letter obtained by TMZ, the Brooklyn native's lawyer, Lance Lazzaro says that6ix9ine has asthma, which puts him at high risk if he were to get infected with coronavirus.
To make matters worse, the rapper has also had bronchitis and sinusitis last year and most recently, shortness of breath. However, he has yet to see a doctor, per his lawyer.
Due to all of this and despite his early release in just a few months, Lazzaro says his client can't risk the extra time and should be released as soon as possible.
As of now, no ruling has been made regarding an early release for Tekashi.
Photo: Getty Images