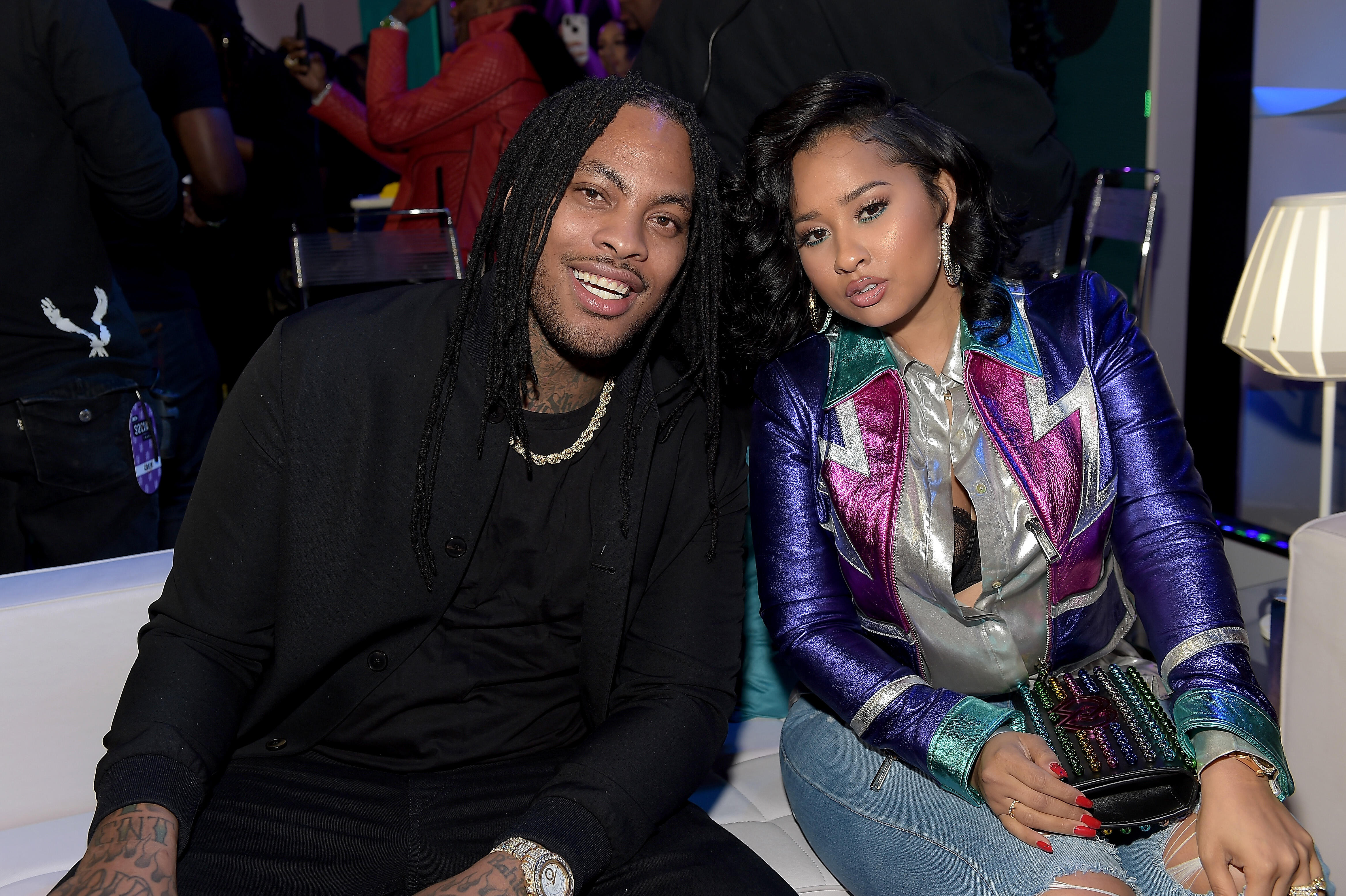 "If you ain't no punk, holla 'we want prenup! we want prenup!'" Well… Unless you're name is Waka Flocka.
Recently, the rapper and his wife Tammy Rivera stopped by Dish Nation and during their interview, the topic of prenups for celebrity couples came up.
Waka was quick to give his opinion and explain why he doesn't believe in them. Saying, "For me, love don't stand on the same pedestal as money, and money could never stand on the same pedestal as love. If you love a person, it shouldn't be money. Now for me, if I marry you and I'm this rich guy, you rich too. I'm supposed to be the man that makes your spirit rich, that's what's wrong with couples. People look at the money and don't pay attention to the spirit, see that's a big difference cause I could make my wife's spirit so rich, to the point she'll be richer than me financially."
The "Hard In Da Paint" rapper and Tammy tied in the knot in 2014 and have been transparent about their relationship though social media and reality TV ever since. After being part of the Love & Hip Hop franchise, the couple now have their own show on WE TV called "Waka & Tammy: What The Flocka," that premiered this month.
CHECK OUT WAKA'S THOUGHTS ON PRENUPS BELOW: