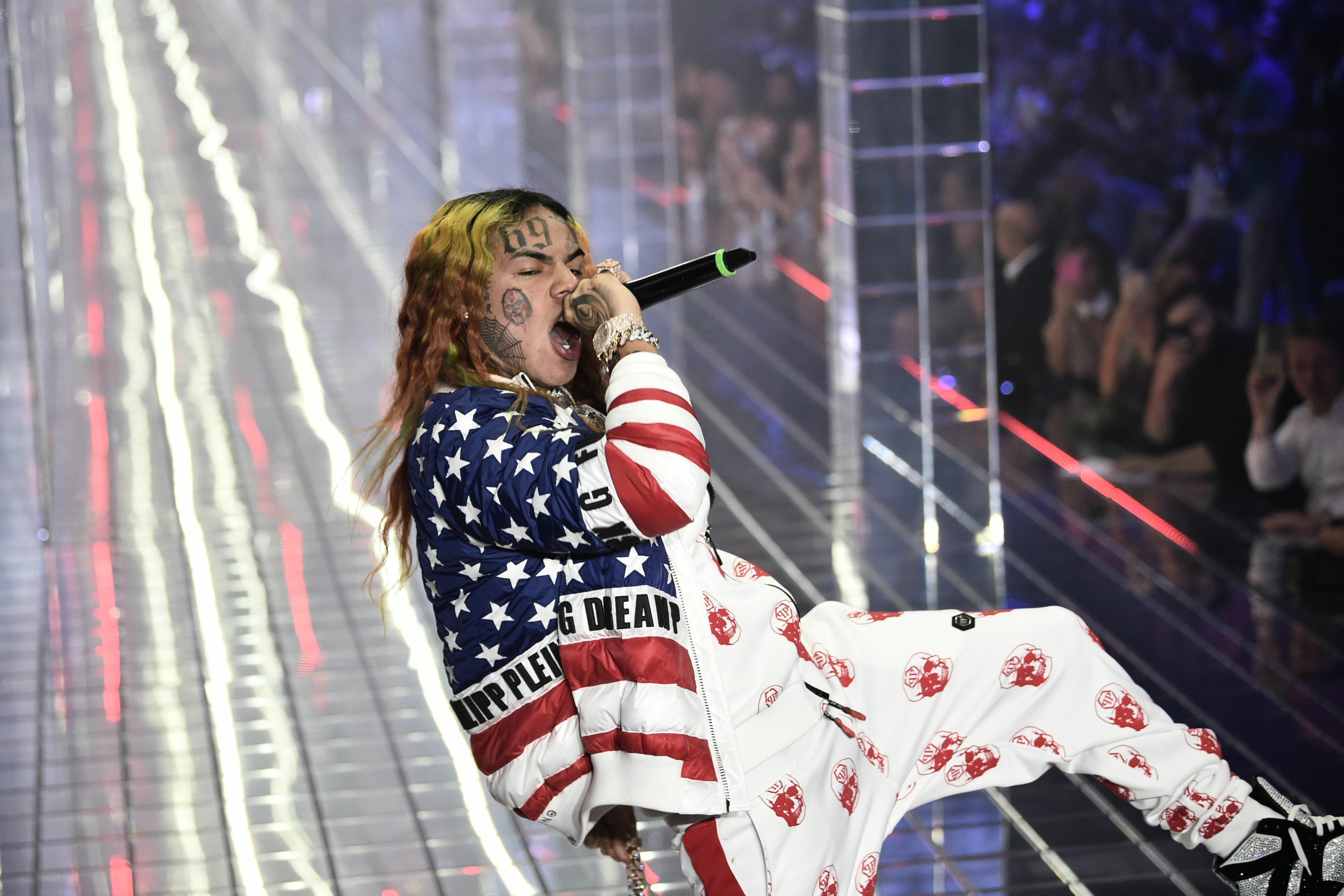 Tekashi69 is going to have one hefty bill to pay once he's released from prison.
Popular "fast fashion" brand, Fashion Nova has filed a $2.25 million lawsuit against the rapper claiming he stole money. TMZ reports the Brooklyn native had a series of brand promotion deals with the fashion company, in which he would advertise the brand's products on social media and through his music.
According to legal documents obtained by TMZ, Fashion Nova paid 6ix9ine an advance of $225,000 back in October 2018.
However, just a few weeks after he was paid, the rapper was jailed, making it impossible for him to keep up his end of the deal. Fashion Nova is also claiming that 6x9's testimony during his trial totally tarnished his image as one of their brand ambassadors.
The company believes that rapper and his camp withheld the truth about his criminal past and the company claims they had no idea the convicted felon was associated with gangs and other law breaking activities.
Fashion Nova says Tekashi promised to pay the money back but never did so now they want $2.25 million.
Tekashi is set to be released in August this year.