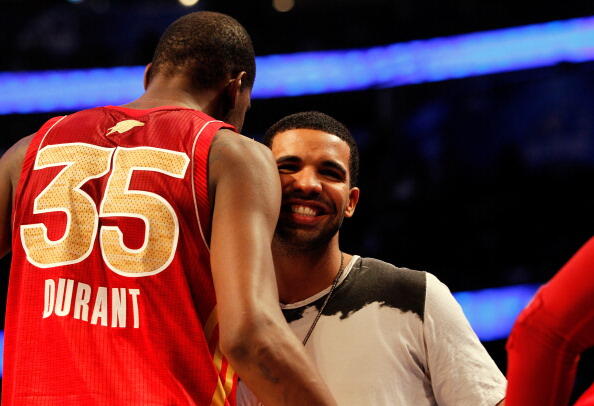 Kevin Durant shocked the sports world and social media when it was revealed he was the latest NBA star to positive for coronavirus, along with three of his Brooklyn Nets teammates.
However, Drake fans fear that the rapper will be the next celebrity to announce they have tested positive once it was revealed that the two recently hung out just days before KD's positive test results.
Things unfortunately don't end there, Drizzy was also sitting courtside with LeBron James at his son, Bronny James' basketball game meaning, that now both men are at increased risk for catching the virus.
The NBA is currently suspended for at least 30 days following the positive results of Utah Jazz players Rudy Gobert and Donovan Mitchell and also Detroit Pistons star Christian Wood. The league is currently working towards testing all players and most recently, the Lakers are being tested after playing the Brooklyn Nets before the suspension was placed.
As of now, there is no date for the NBA's return.
Photo: Getty Images