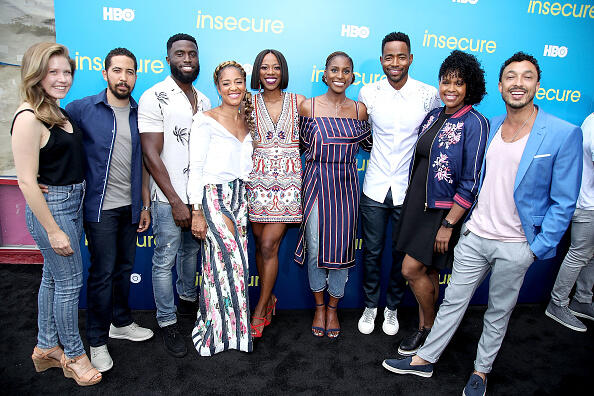 The wait is over!
Insecure is finally back next month and HBO has dropped a trailer for the upcoming season of the hit show.
The highly-anticipated, Issa Rae created comedy-drama is entering its 4th Season and from the looks of it, the season is going to follow her character as she comes to terms with having "no job" and "no man." Yikes.
Now, the trailer doesn't give too much away from what to expect, but it does tease the return of Jay Ellis aka. Lawrence Walker.
According to HBO, "Season four follows the main characters in the aftermath of the decisions they made in the last season. Issa pursues a passion project she actually cares about, Molly navigates a real relationship for the first time, Lawrence figures out what leveling-up means for him, and we see the effect of Tiffany's new baby on the dynamic of the friend group. Along the way, we'll see these characters evaluating relationships, both new and old, in an effort to figure out who and what comes with them in this next phase of their lives." 
The trailer ended with a glimpse of the beloved Mirror Bitch and fans are loving it! Despite the lengthy, two year absence of the show, it's clear Rae and the rest of the show's creative team haven't missed a beat and fans are still very much invested!
Insecure returns April 12, 2020.
Are you excited?!
CHECK OUT THE TRAILER BELOW: