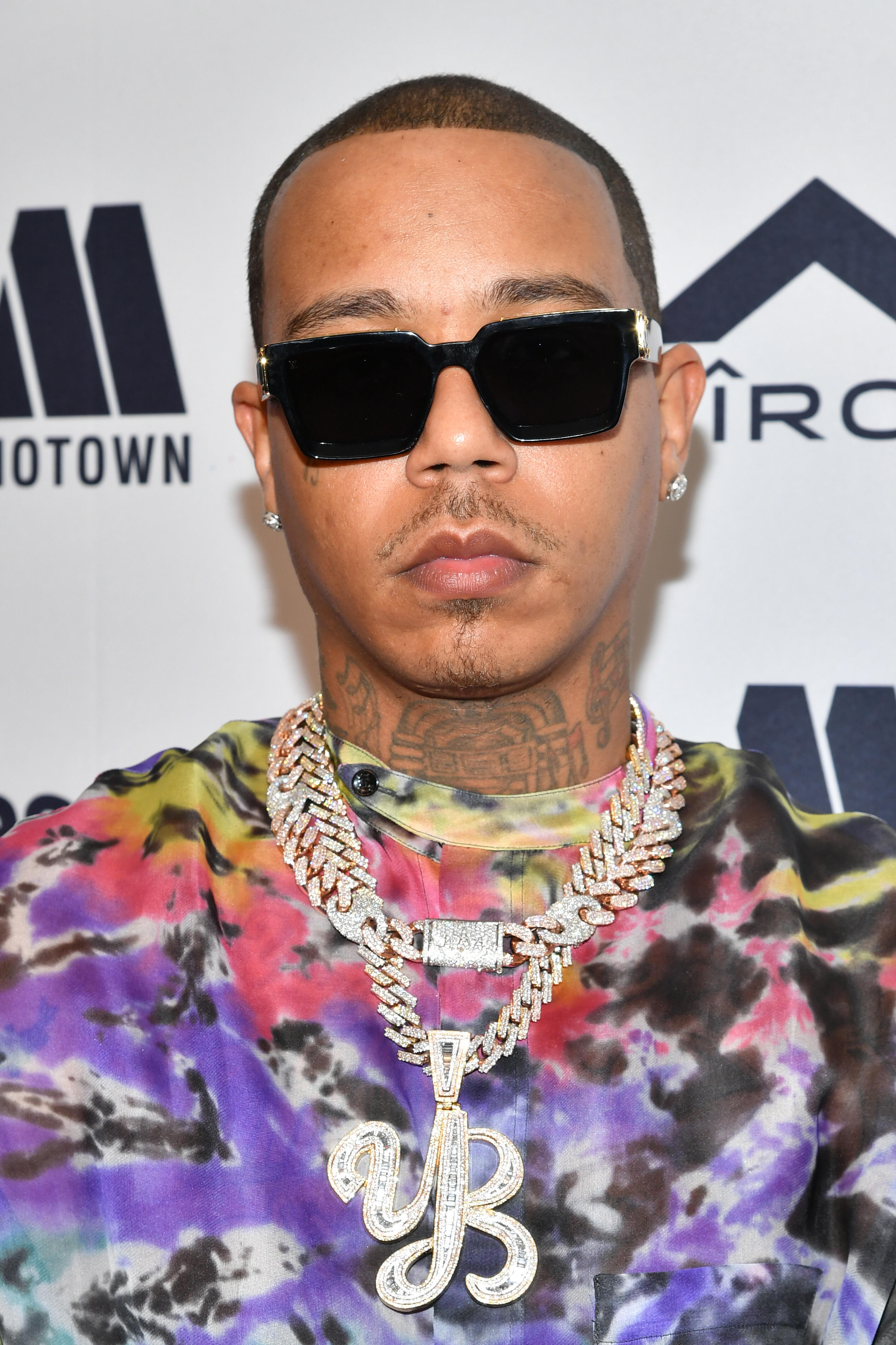 It looks like Hitmaka might've taken his name too literally and too violently this time around because the producer is being accused of brutally pistol-whipping his girlfriend.
Per the Los Angeles Police Department, the producer also known as Yung Berg, is being investigated for the alleged abuse, which reportedly began as a verbal dispute between him and his girlfriend. Things escalated and took a turn for the worse when Hitmaka allegedly pistol-whipping her several times, resulting in her being hospitalized with a broken nose, according to The Blast.
The incident which took place at a private residence in LA around 5AM was reported to the LAPD by the woman involved.
After taking the report, the LAPD issued an emergency protective order which restrains Hitmaka from coming within 100 yards of his alleged victim. In addition, he is also forbidden from contacting his girlfriend directly or indirectly by any means.
He's also not allowed to go near her home.
The protection order is set to expire on March 20th and which point the woman will have to file an official restraining order in Los Angeles County, if she wants to continue the protection.
The alleged victim was hospitalized and treated for her injuries at Cedars Sinai Hospital in Los Angeles and was diagnosed with a "closed head injury, closed fracture of nasal bone, and facial lacerations." She also required "several stitches."
LAPD is currently investigating the assault and as of now, it is not immediately clear if and when they will arrest Hitmaka.
We'll keep you posted as the story develops.
Photo: Getty Images