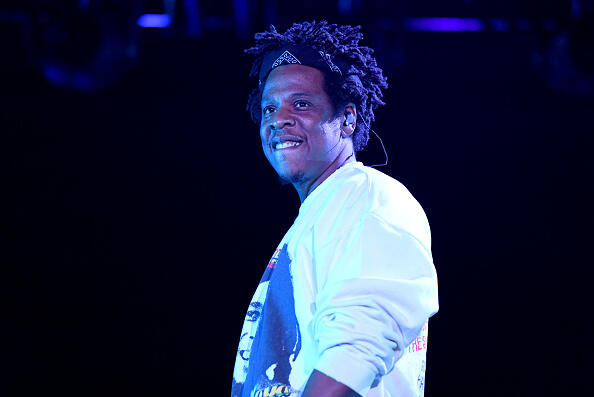 It's no secret that when Jay Z signed his controversial parternship with the NFL, social was (and still is) divided. While some saw the positive in his parternship, others went as far as calling him a "sellout", especially after he was so critical of them in the past.
Jay Z's company Roc Nation parterned with the NFL to head a new music and social justice campaign however, the deal received a lot of 'negative press" over (what some called) the rapper's "betrayal" of Colin Kaepernick, who he once heavily supported.
Well, now the Shawn Carter is finally addressed his critics the way does best, through bars.
The Brooklyn legend is heavily featured on Jay Electronica's debut album, "A Written Testimony" and he took the feature as a way to let the public know despite the chatter, he's no "sell-out".
On Track 7, entitled "Flux Capacitor," Jay-Z addresses critics his controversial partnership, rapping:
"Why would l sell out? I'm already rich, don't make no sense. Got more money than Goodell, a whole NFL bench. Did it one-handed like Odell, handcuffed to a jail. I would've stayed on the sideline if they could've tackled that sh*t themselves."
Hov sang a similar tune in his New York Times interview before Super Bowl LIV's half-time show, which Roc Nation produced.
Saying,"We didn't say, 'Let's go make some money off the NFL," before adding that he could take the criticism if it helps white NFL fans realize they should care about police brutality too. "As long as real people are being hurt and marginalized and losing family members, then yes, I can take a couple of rounds of negative press."
CHECK OUT THE SONG FOR YOURSELF BELOW: