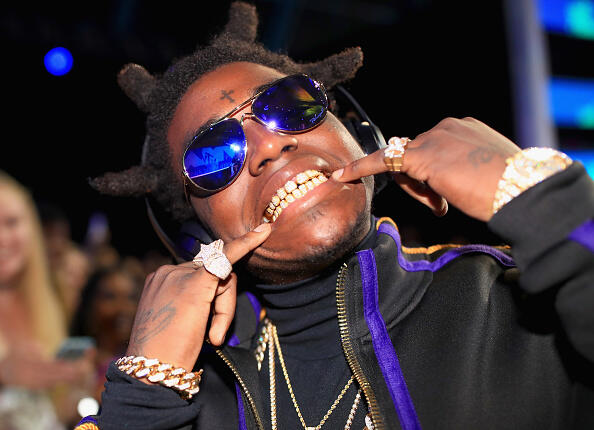 If Kodak Black was hoping to get out of jail early on good behavior, that might be a little difficult after his latest situation behind bars.
The rapper, who is currently serving a nearly 4-year sentence in prison, reportedly attacked a prison guard while "under the influence."
In court documents obtained by Bossip, the U.S. Attorney's Office revealed that Broward County native, attacked the officer after he attempted to stop him from having too many inmates lounging around in his cell.
According to the officer, Kodak became "agitated" and "irate" when he was asked to have the other inmates leave his cell. The same document also states that, a fellow inmate tried to hold Black back, but the rapper broke free and attacked the officer.
The incident was allegedly caught on video surveillance and according to Special Agent Elli Bray, who testified to what he witnessed, also revealed that Kodak's hands were seen near the guard's head and groin. In addition, he added that the rapper was also "under the influence".
Kodak's lawyer however, claims it was another inmate who started the whole ordeal and officials are blaming the rapper due to his celebrity status.
The incident took place before Black's sentencing back in November 2019.