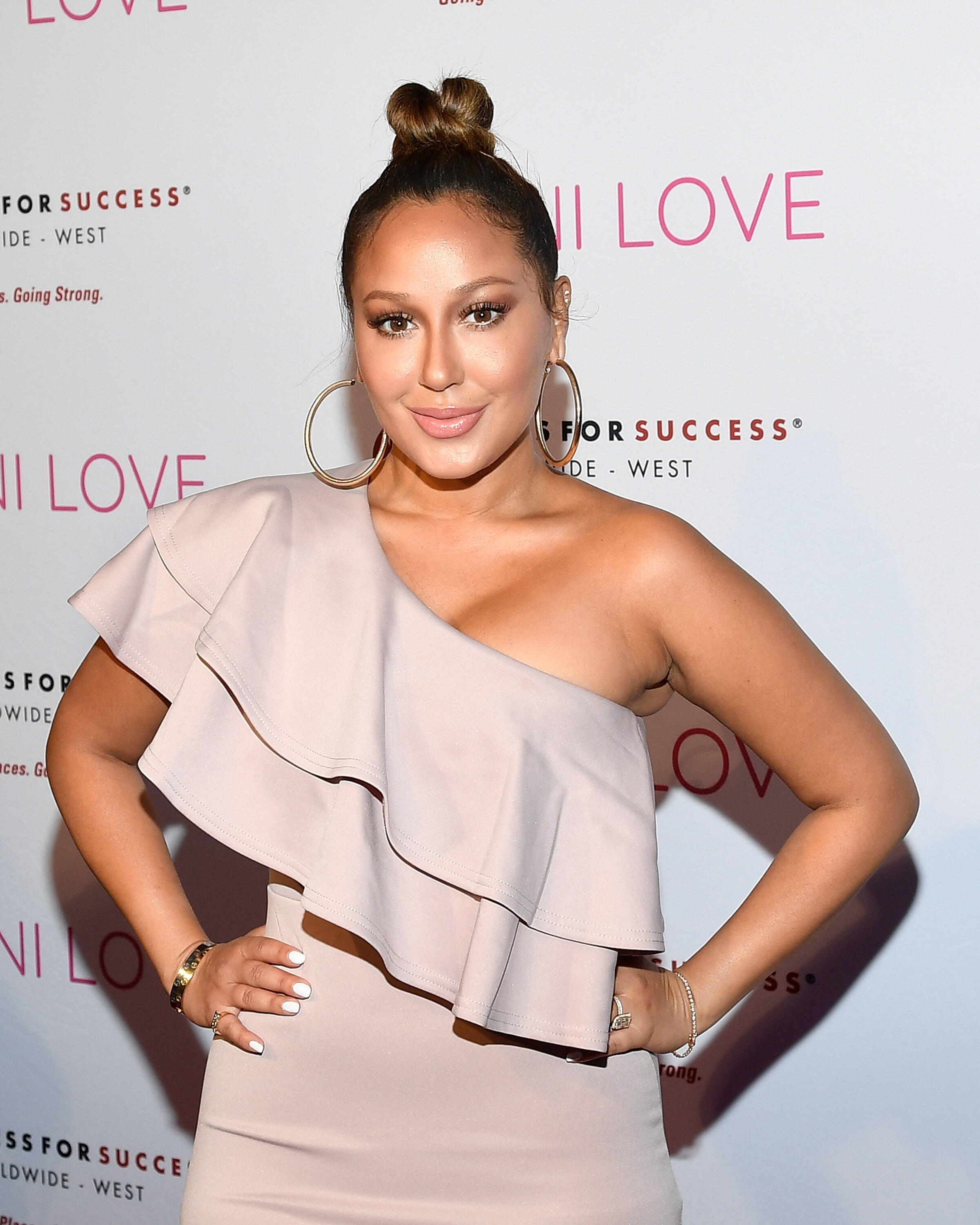 Coronavirus has everyone freaked out and taking extra precautions when it pertains their personal hygiene and you better believe people are quick to give the side-eye to anyone who aren't doing the same.
Welllllll… An old clip of former 3LW member and current "The Real" talkshow host, Adrienne Bailon telling her co-hosts that she doesn't wash her hands when she uses the bathroom at home has recently resurfaced and social media is DRAGGING her for it!
The ladies of the daytime show are known for sharing some serious TMI and intimate details of their personal lives, but given the current health climate of our world, fans were shocked and disgusted by the 2017 clip.
In the clip, Adrienne admits to not washing her hands, as fellow co-hosts Tamera Mowry, Jeannie Mai, Loni Love and even a FAN try to convince her otherwise:
Fan: "You need to wash your hands after you use the restroom, period."
Adrienne: (Shakes her head) "Nah… What did I touch? It's my house!"
While Tamera interjects and informs her that when using the bathroom she touches her "behind," that still wasn't enough to convince the singer/actress.
"The toilet paper touches my behind. I don't touch my behind. And I'm not always touching my behind."
Listen… What people do in their homes is their business, but if you don't wash your hands… I won't be coming over or eating your food anytime soon.
Photo: Getty Images
CHECK OUT THE CLIP FOR YOURSELF BELOW: