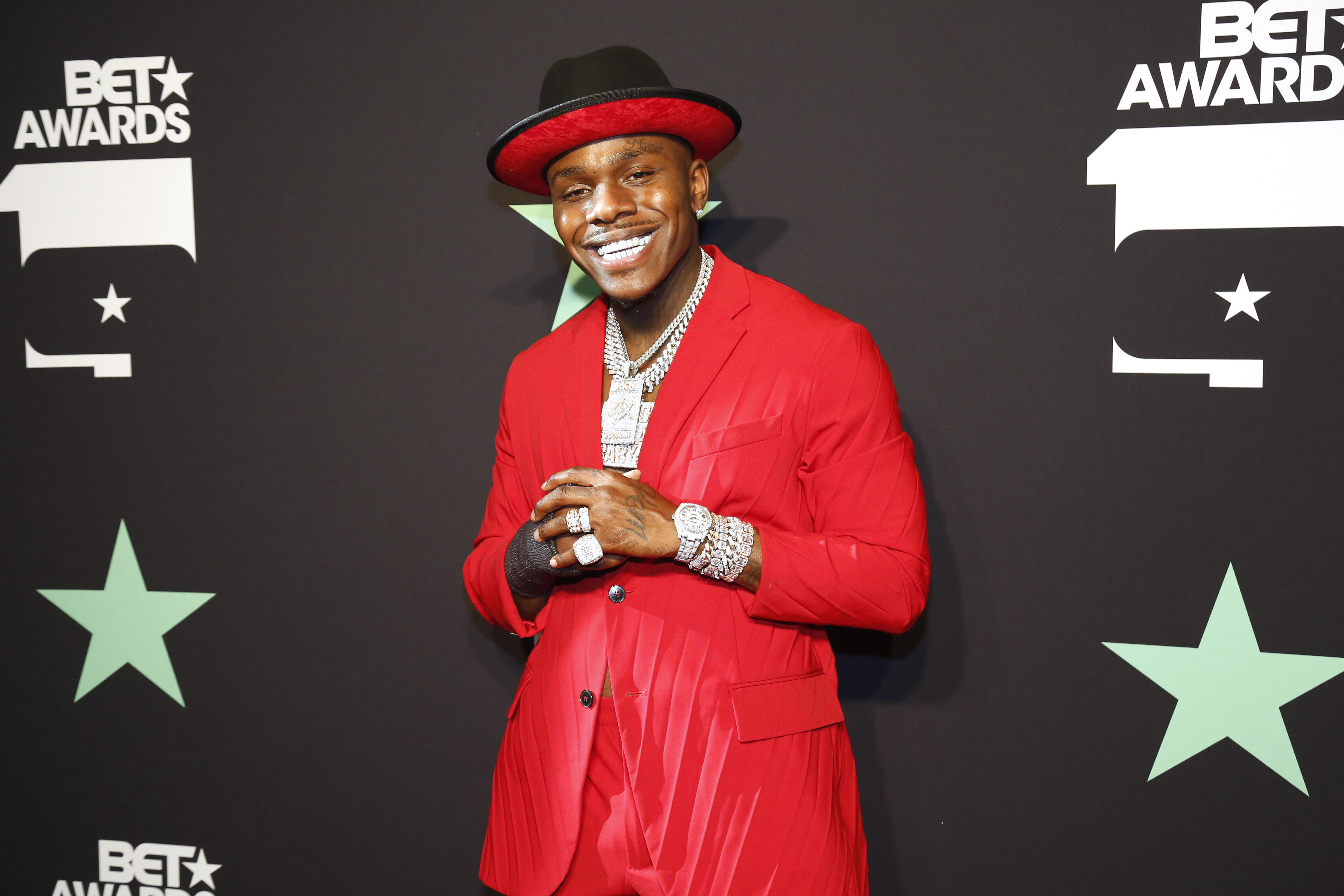 Da Baby might've taken "the type to smack the baby-sitter" lyrics a tad too far.
Over the weekend, the North Carolina native made an appearance in Tampa however, things took a turn for the worse when he was spotted smacking a fan in the crowd. According to the footage, the altercation stems from a fan who shines a light in his face.
The video quickly went viral and the rapper took to social media to give his side of the story and offer fans a reward for a different angle of the altercation. Saying, "I got $10,000 for whoever got a good angle. Shawty hit me in my eye with her phone."
He went on to post another clip of the incident in an attempt to prove that phone made contact with his face with the caption: "Who know shawty government name, so my lawyer can get active?"
However, Da Baby quickly changed his tune and took to the 'gram to issue a public apology to the fan:
"I do sincerely apologize. I'm very sorry that was a female on the other end of that flashlight on that phone. But you know, keep in mind I couldn't see you cause you have a flash that's this close to me, which is okay, it's no problem. A lot of people did, they didn't put it as close as you put it, but a lot of people had flash on me and that's okay, that's what I signed up for, that's the risk I take when I'm coming to put on a show for my fans."
He went on to suggest that the fan should have zoomed in with her phone instead of hitting him in the eye.
Can we all just respect personal space…. And control our emotions? Sheesh.
CHECK OUT THE VIDEO AND DA BABY'S APOLOGY BELOW: