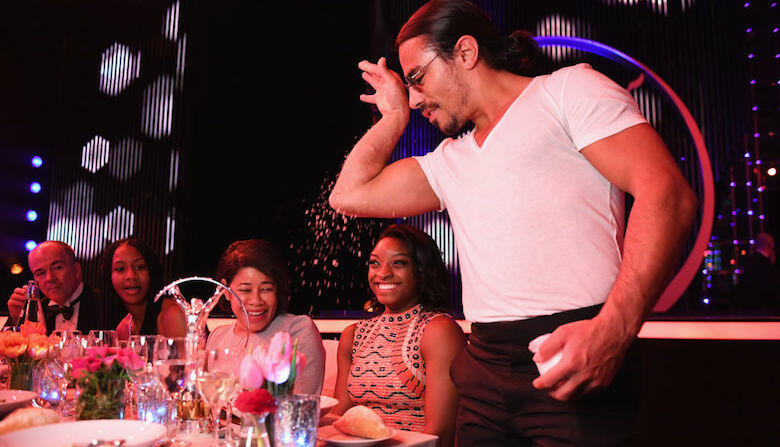 According to @Gothamist, the New York restaurant, "Salt Bae Burger," has been ranked as the worst restaurant in the city.
Critics have slammed the restaurant for its food which lacks "lacks flavor" in addition to, its over-the-top prices.
The article reads, "The food is terrible here. I had the unfortunate opportunity a few weeks ago to eat several sad servings of hospital food, and everything I had at 'Salt Bae' was worse, and delivered with much less love. The menu, framed within a weirdly weighty metal tombstone apparently marking the death of everything pleasurable about eating, is wall-to-wall bad sandwiches."
The restaurant has a "Gold Burger" which retails for $100 and a "Gold Shake" for $99. In addition, the spot also has a veggie burger for $14.50, but if you're a woman... It's free.
Granted, this particular restaurant may not be liked, but the restauranteur does own 12 others, including one here in Miami.
Just don't forget your wallet. Sheesh.
Have you've eaten her or any of #SaltBae's restaurants? Let me know how it was below: