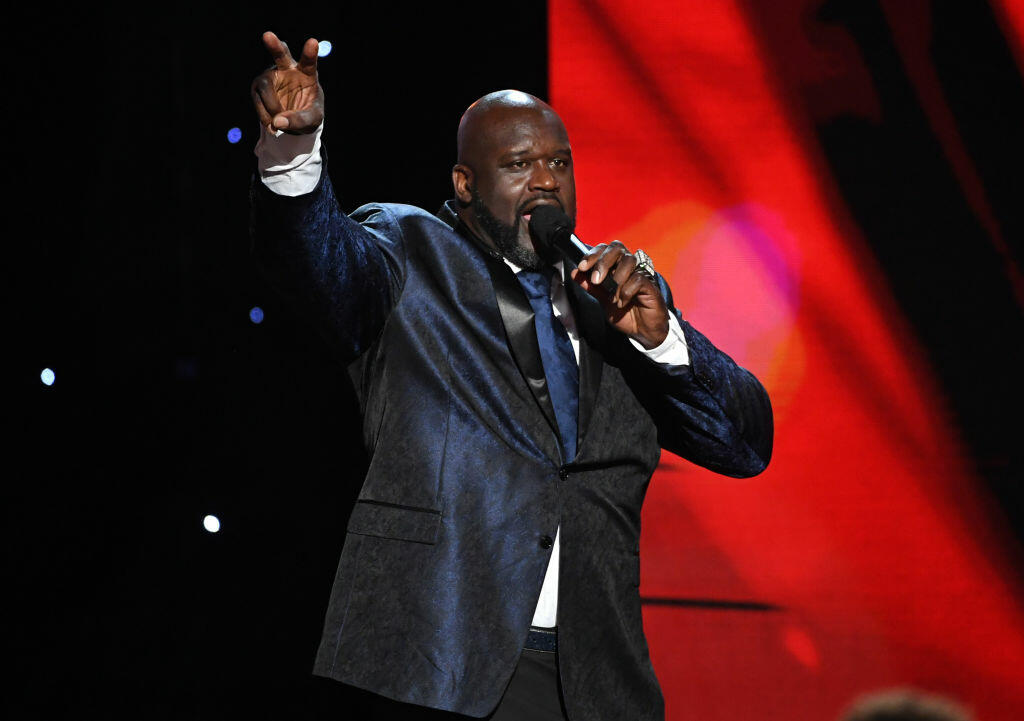 While most people love a good basketball game, on Tuesdays and Thursdays, it's safe to say the best part is the pre-game show, NBA on TNT!
The show is infamous for their shenanigans and jokes and last night, NBA Champion and one of the hosts of the show, Shaquille O'Neil did not disappoint as he debuted a new look.
His fellow hosts (and social media) couldn't help but notice the Hall Of Famer's new hairline, which left Shaq no choice but to explain. Saying, "Let's just get it out the way America…I had a bet against one of my good friends D Wade."
Apparently, Shaq bet that the Milwaukee Bucks would beat the Miami Heat by over 20 points on Monday night. Well, to the surprise of many… The Heat beat the Bucks by double digits, 105-89 to be exact.
"I said Milwaukee was going to win by 20 and the Heat won and I said 'well what do you want me to do? Pay you?" Shaq said about his bet with his former teammate.
Well, D Wade came back with the curveball and said: "Nah. You got to let your hairline grow. We want to see your hairline looking like (fellow NBA player and co-host) Kenny Smith."
And if you think Shaq plans on wearing a hat to hide this disaster, think again. He plans on keeping his hair like this for the whole week. LOL.
Gotta love his commitment to the cause, but definitely the WRONG bet to lose big fellow!
CHECK IT OUT BELOW: