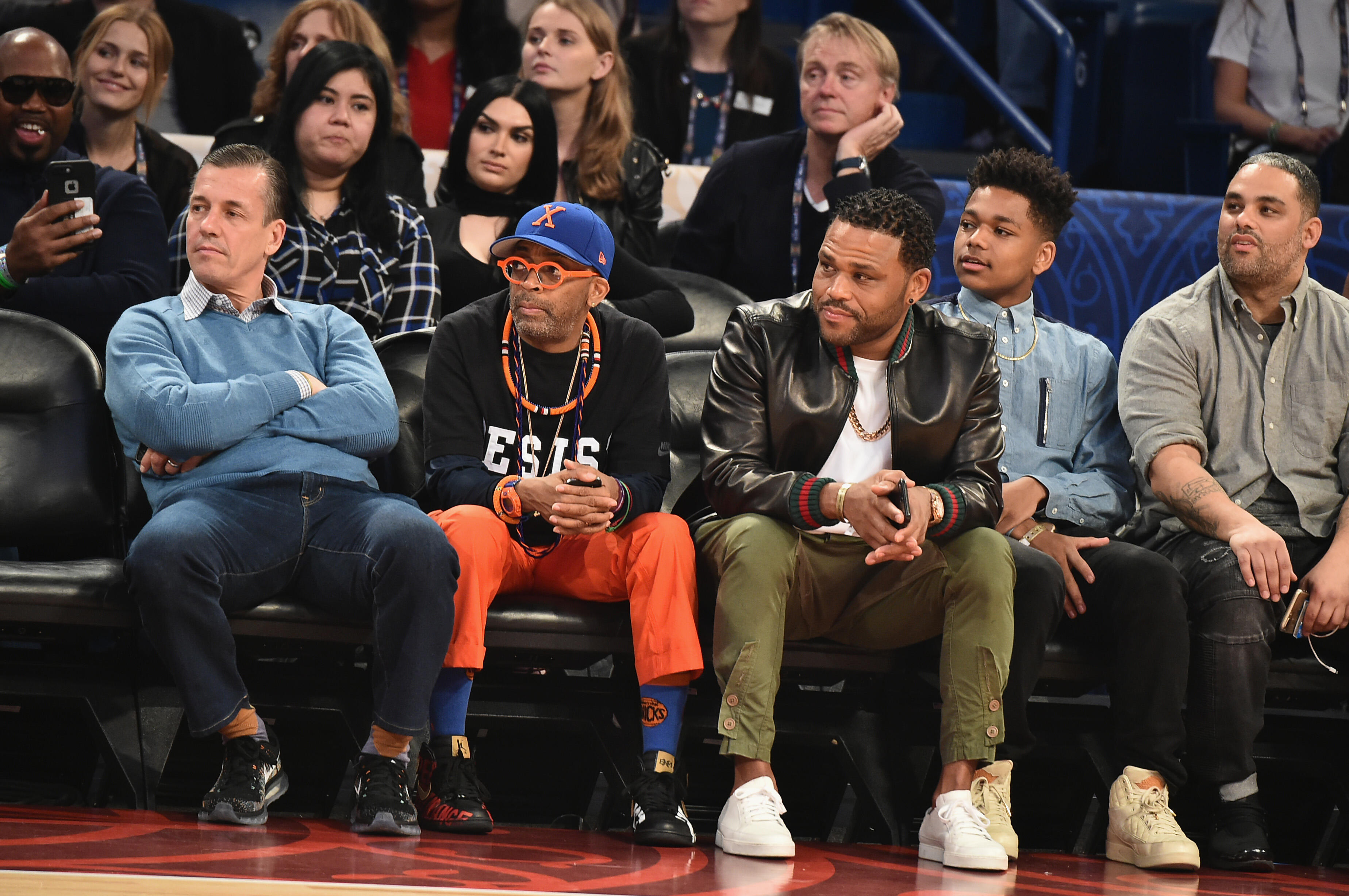 Spike Lee and his decades long relationship with the New York Knicks has hit a serious rough patch as the native New Yorker said he won't be coming to anymore games this season after an incident at last night's game.
The Brooklyn-born director was seen on video, yelling at security inside Madison Square Garden after a disagreement about which entrance he could use.
According to Spike, he's been using the same entrance for years, but for some reason, security at last night's game didn't care and old him to leave and go through the proper entrance, despite Spike's ticket already been scanned.⠀⠀⠀⠀⠀⠀⠀⠀⠀⠀⠀⠀⠀⠀⠀
In the now viral video, you can hear the "Do The Right Thing" director screaming at security: "No one told me. No one told me. Are you going to arrest me like Charles Oakley?"
The Knicks have since released a statement on the situation, saying that Spike tried to use the employee entrance to the Garden, instead of VIP andbecause of that, was denied access by security.
Spike, who is possibly the biggest New York Knicks fan in the world, clapped back and said he's been using that entrance for almost 30 years without any issues and appeared on today's episode of ESPN's First Take to talk about the situation, saying: "I'm being harassed by (Knicks owner) James Dolan, and I don't know why."
He went on to say that Dolan came up to him at half time as he was sitting in his sideline seat, but he wanted nothing to do with him.
When asked if he plans to return for any more games, Spike simply said: "Not this year. No. No. I'm coming back next year. But I'm done for the season. Done."
Well. Damn.
CHECK OUT HOW IT ALL WENT DOWN AND SPIKE'S AND THE KNICKS COMMENTS BELOW: