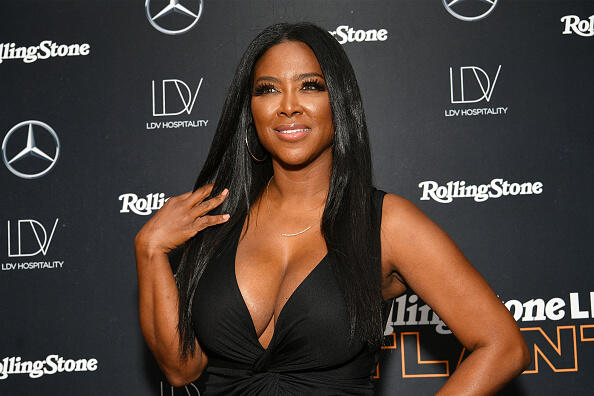 Don't come for her, unless she sends for you! If you watch Bravo's Real Housewives of Atlanta, then you know Ms. Kenya Moore is NOT the one to play with!
During last night's episode, we got a very in-depth look at Marc Daly and Kenya's relationship and it awkwarddddddddd!
Mr. Daly hosted the 'Black Man's Lab' event, a fundraiser aim towards helping young black men (a great cause btw), but during the night things got a tad tense between the now estranged couple.
While attempting to be a good hostess at the event, Marc walked off in frustration with Kenya after she didn't adhere to his requests to stay close to him. Well, it appears he forgot he was mic'd up (so we hope) and when asked if he was enjoying being married, the entrepreneur replied, "No. I hate it. Everybody knows I hate it."
After being asked if he was enjoying the marriage journey, assuming he forgot he was mic'd, the business owner stated, "No, I hate it. Everybody knows I hate it." 
Immediately after this, #BlackTwitter was set on fire! Well, Kenya caught wind of the comments and clapped back on the gram.
The 49-year old mother posted a photo with their daughter, Brooklyn with the caption: "This is my karma."
Well played.
CHECK OUT THE POST BELOW: