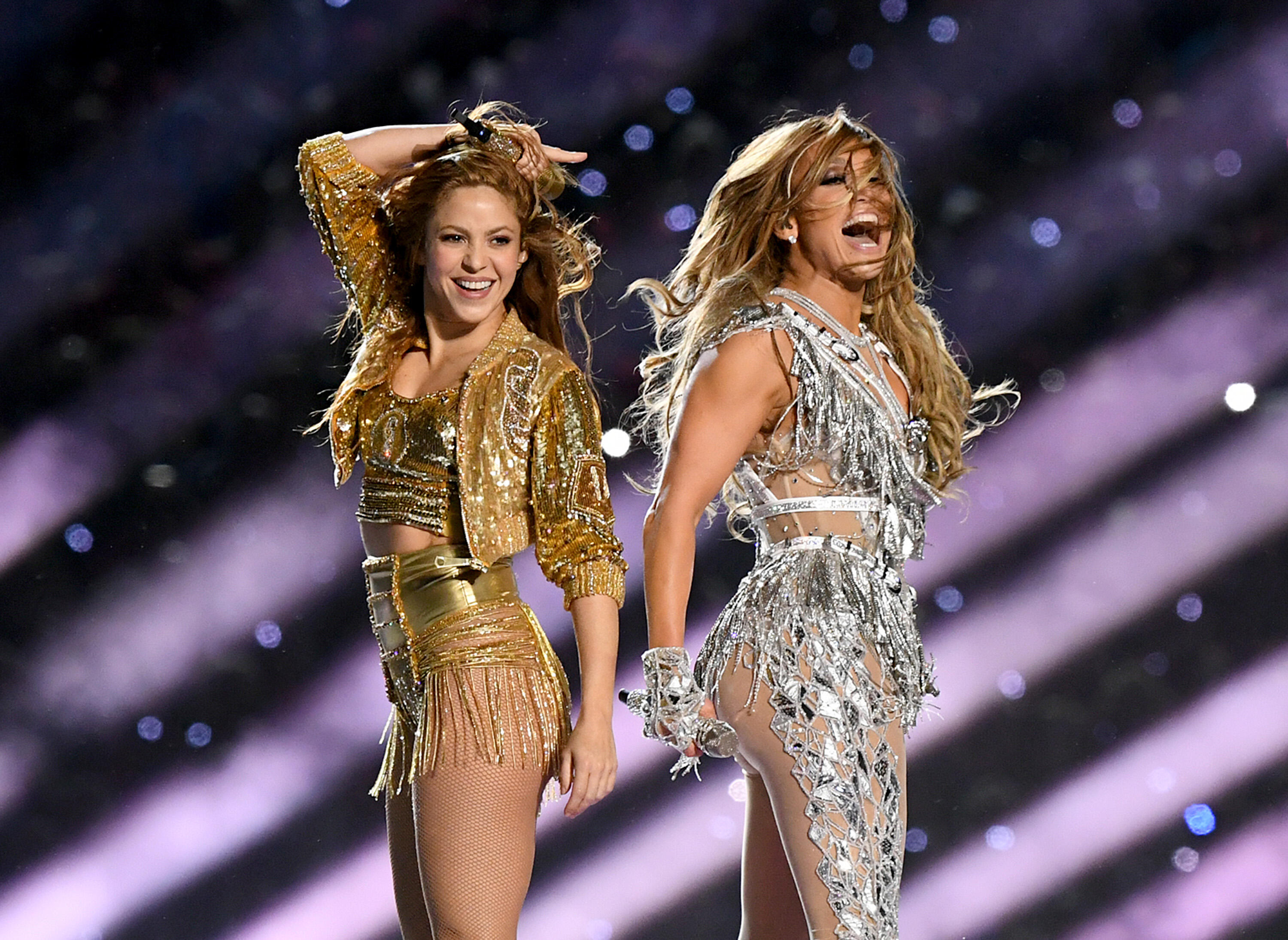 Guess it was a little too caliente in the 305 for some viewers of this year's halftime show at Super Bowl LIV!
Per TMZ, The Federal Communications Commission (FCC) received more than 1,300 complaints by people who were highly upset by the ladies' performance.
"The halftime show last night was beyond inappropriate. Shakira laying on her side gyrating like sex, Lopez on a stripper pole, Lopez bending over to expose her butt crack, both performers grabbing their vaginas, Shakira grinding her butt against some tinfoil wearing man's penis. This was incredibly offensive. My children were watching," one of complainants to the FCC said.
Another complaint from a family in Tennessee read, "I do not subscribe to The Playboy Channel, we do not buy porn for $20 a flick, we simply wanted to sit down as a family and watch the Super Bowl. God forbid we expected to watch football and a quick concert but instead had our eyes molested."
One person from Michigan even went as far as comparing said Janet Jackson's infamous wardrobe malfunction to this year's performance saying it was "by far better" even though she was exposed. Uhhhhh… Interesting logic there.
Other person went as far as saying they were "DONE watching football". Sheesh.
Granted, this year's performance was a lot sexier and spicer than shows in the past, but it is Miami where Latin influence and sex appeal is a big part of the city's culture! You can see the same dancing or outfits at any club or party in South Beach.
Despite the complaints, the performance has almost 136 MILLION views on YouTube!
Do you think the show was too sexy for TV? Let me know below.
CHECK THE PERFORMANCE FOR YOURSELF BELOW: