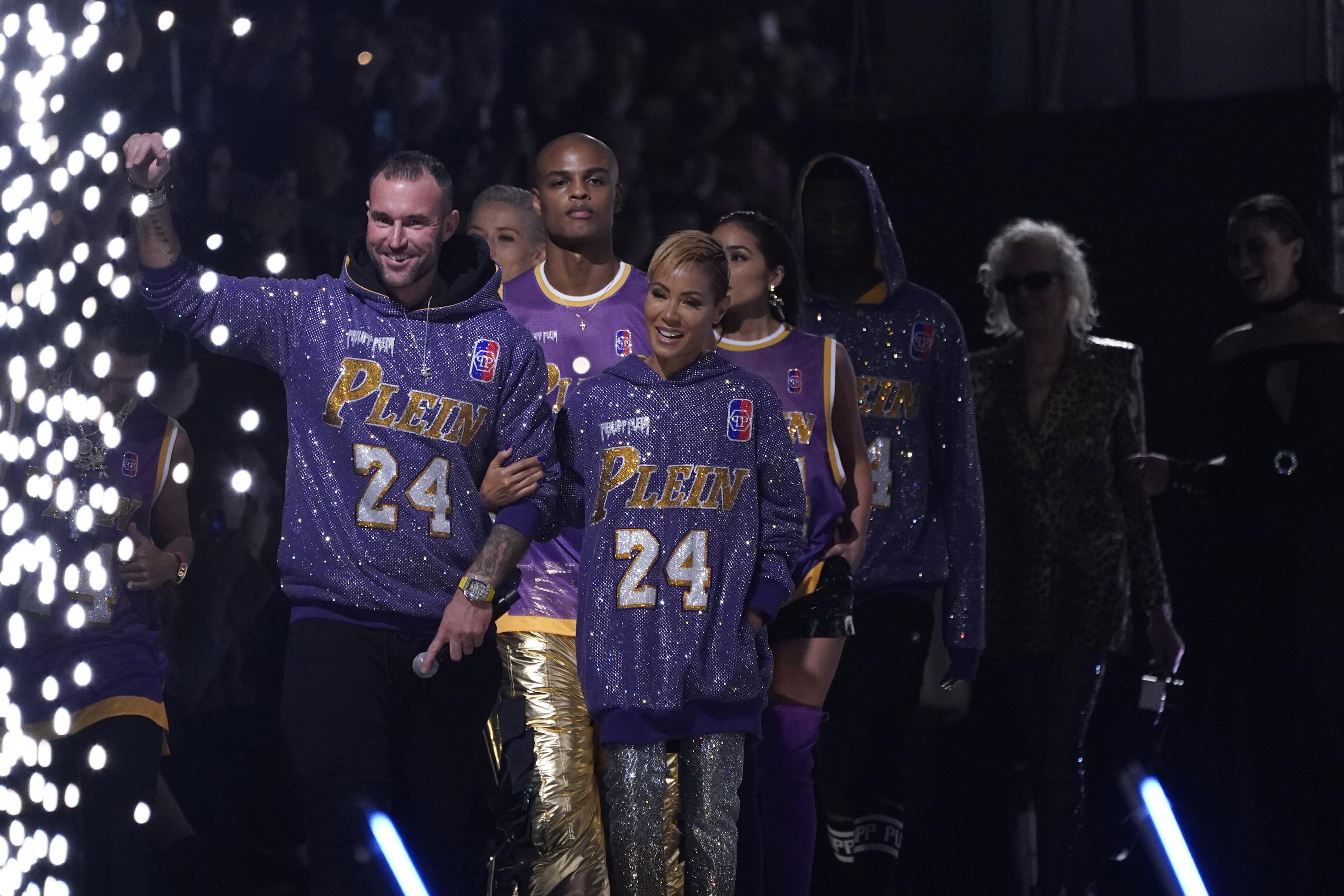 Fashion Week has kicked off in Europe and many celebrities are traveling across the pond to enjoy the shows and parties being thrown by some of their favorite designers, including Philip Plein.
The German designer debuted his new collection during Milan Fashion Week and during his show, there was a tribute to Kobe Bryant which included his new bedazzled purple and gold #24 jerseys, an ode to the NBA legend's jersey.
While Philip Plein might've meant well in his tribute which featured Jada Pinkett-Smith and Olivia Culpo walking the runway in the designs, fans were not feeling this "tribute" and had no problem calling him out for it.
Aside from the jersey (which also had Plein written across the front), people took issue which the gold aircraft that sat center stage seeing how Kobe, his daughter Gianna and seven others died in a helicopter crash.
Now, Plein is responding to the backlash and saying that the design for the stage was designed and planned all the way back in November, before the tragic accident. Saying, "This is the reason why they were gilded helicopters on the runway. I would have clearly removed them if possible, but it was too late to replace them."
In response to the jerseys (which retail for $2,070) and sweatshirt version (which retail for $3,150), the designer revealed to USA Today that proceeds from the sales have actually gone to the Mamba & Mambacita Foundation, with the first $20,000 being sent the day before his show.
Saying, "This tragedy affected myself and all the world deeply and I feel that my fashion show have been the best moment to express my respect and admiration for Kobe Bryant, his daughter Gianna and his family. It is sad to see how something positive and constructive can be misinterpreted by people who obviously want to interpret negatively without even having a reason. As a matter of fact, I am really doing something to help and support the foundation. Actions speak louder than words."
CHECK OUT THE DESIGNS AND SOME OF THE COMMENTS FROM SOCIAL MEDIA BELOW: