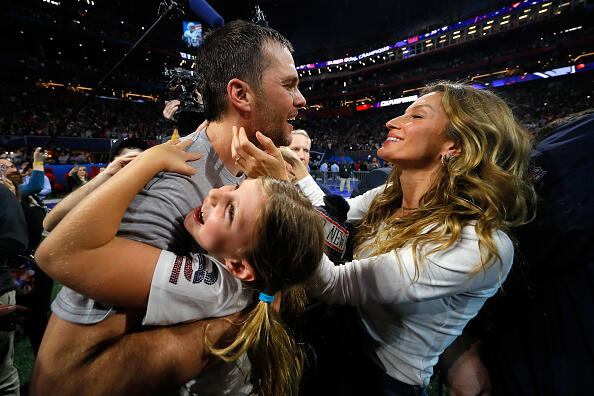 Yesterday, friends , family and fans gathered in the Staples Center to honor 5x NBA Champion, Kobe Bryant and his daughter Gianna "Gigi" Bryant.
The ceremony consisted of some of Bryant's closest friends, teammates and coaches who took the stage share their favorite memories of the legendary baller and his daughter.
His widow, Vanessa Bryant took the stage (much to the surprise of the crowd) to share intimate details of their 20-year relationship.
Before the memorial and after, many took to Instagram to express their thoughts and feelings on the day. One of those being, NFL legend and 6x Super Bowl Champion, Tom Brady. In an open letter penned by Brady and shared to his Instagram page, he opened up by writing, "I have been deeply affected by the passing of Kobe, Gigi, and the others in that tragic flight weeks ago."
A fellow #GirlDad, Brady continued: "Since then, I've witnessed the well-deserved outpouring of love and support for the families that had so much left to give, and it's helped me reflect and gain perspective. I know that love, peace, and joy will always endure."
Both MVPs and World Champions have crossed passed multiple times in their careers and only spoke highly of each other along the way.
Our thoughts are with all those affected by this tragedy.
CHECK OUT BRADY'S FULL STATEMENT BELOW: