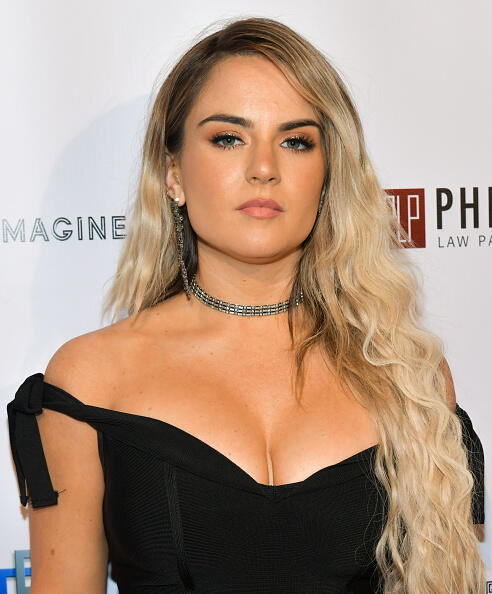 JoJo is back and ready to drop some new music… While spilling some tea.
The singer signed her first record deal, in 2003, at the age of 12 and dropped her hit single "Leave (Get Out)," which later went gold.
In an interview with UpRoxx, the 29-year old got very candid about what happened with her former record label, Blackground Records.
While sharing the details, the Massachusetts native talked about how she didn't feel good enough and felt that if she lost weight, the label would be more inclined to release her album. Ultimately, leading her to put herself on a 500-calorie diet and injections to curb her appetite.
Recalling that moment in time, Jojo said, "I remember being sat down in the Blackground office and the president of the label saying like, I want you to look as healthy as possible. I was like, I'm actually the picture of health. I look like a healthy girl who eats, who is active. I don't think this is about my health. I think that you want me to be really skinny."
At one point in the interview, the singer even discussed her struggle with substance abuse.
"I felt that how I must've not enough, must've been dissatisfying. I started getting f-d up drinking. Making out with strangers, looking for validation and attention. Looking to feel pretty, looking to feel good, looking to feel worthy."
Would you be here for new music from JoJo? Let me know below.
CHECK OUT THE INTERVIEW BELOW: