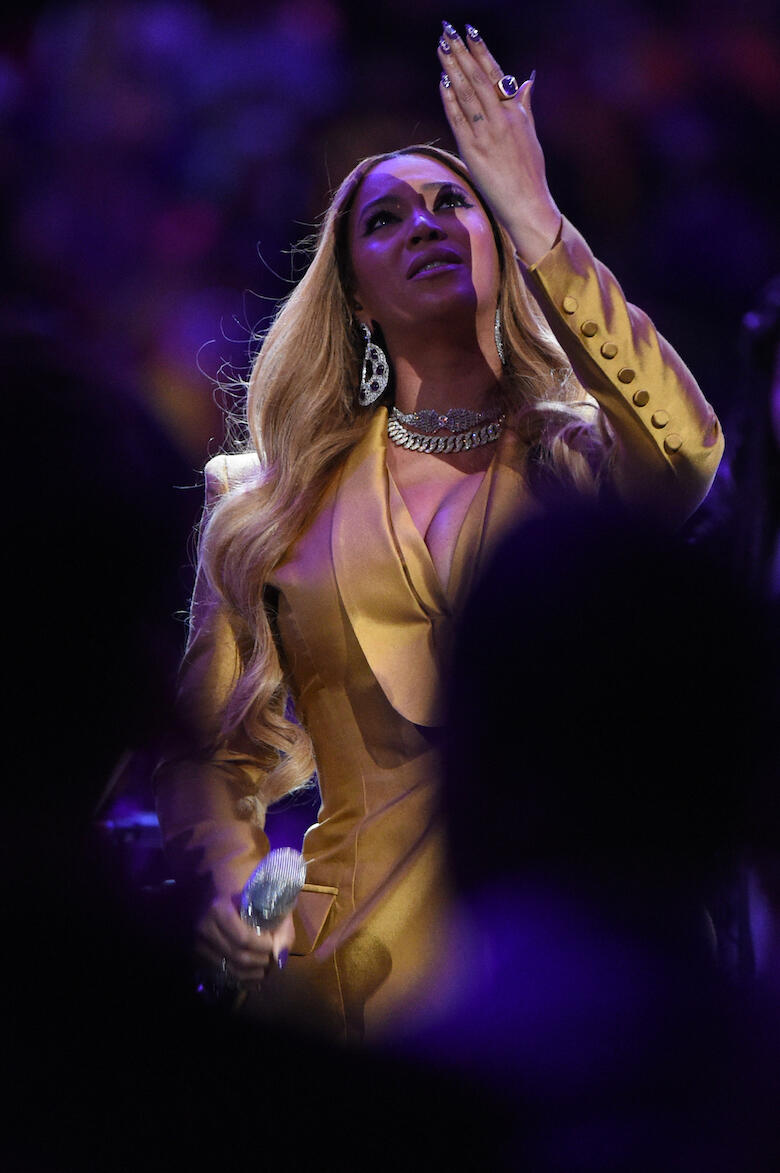 It's been almost a month since we lost NBA Legend, Kobe Bryant and his daughter Gianna "Gigi" Bryant in a horrific helicopter crash.
For many, his absence still doesn't seem real, but that didn't stop the city of Los Angeles from filling up the Staples Center for the "Celebration Of Life" memorial service.
Celebrities, fans and family filled the arena where Kobe wowed basketball fans and won numerous championships to share stories and memories of the Hall Of Famer. One of those celebrities? None other than the Queen Bey herself.
Beyoncé opened the memorial service with what we learned was on of Kobe's favorite songs, "XO". She followed with Halo, which is changed the words to in an effort to comfort her friend and Kobe's widow, Vanessa Bryant.
Since the performers and speakers at the memorial were not released to the public ahead of time, fans didn't know what to expect.
After the shock settled and before she went into singing, Bey shared her reason for being at the memorial. Saying, "I am here because I love Kobe. And this was one of his favorite songs."
We want to continue to send our intense prayers and thoughts to Vanessa Bryant, her family and all the families forever changed by this tragedy.
2.24.20. #MambaForever
CHECK OUT BEYONCÉ'S MOVING PERFORMANCE BELOW: