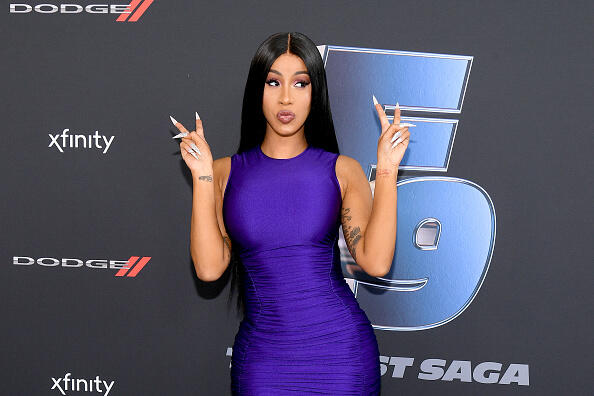 Cardi, Bardi, Binderella… Whatever you choose to call Cardi B, just know she's not the one to mess with.
The Bronx bombshell is debunking recent allegations that she physically and verbally abused a former security guard working at a medical clinic. According to TMZ, Emani Ellis filed a lawsuit against Cardi claiming that while the rapper was pregnant, she was assaulted, stuck and spat on.
The alleged assault occurred on Feb. 24th, 2018, before the "Bodak Yellow" rapper had announced her pregnancy.
Ellis adds that not only was she assaulted, but has also accused Cardi of using racial slurs against her. Witness have since denied the validity of these claims and claim that Ellis attempted to record video or take photos of Cardi, but the rapper attempted to stop her because she didn't want to get filmed at the doctor's office.
Cardi has spoke out about these accusations on social media and has denied them all. Tweeting, "Why don't you guys post the part where the doctor office said that that's not what happen ?and if I assaulted why she didn't press charges ? Why would I put my hands on some1 twice my size by myself while I'm experiencing sharp pain 4 months pregnant?"
While court docs claim that Cardi "used her celebrity status to get Ellis fired from her job as a security guard", a representative for the medical building refutes the claims. Revealing, that it was Cardi's doctor and patient coordinator who were responsible for the guard losing her job due to the shared feeling that Ellis violated Cardi's privacy.
Who do you believe? CHECK OUT CARDI'S TWEETS BELOW: