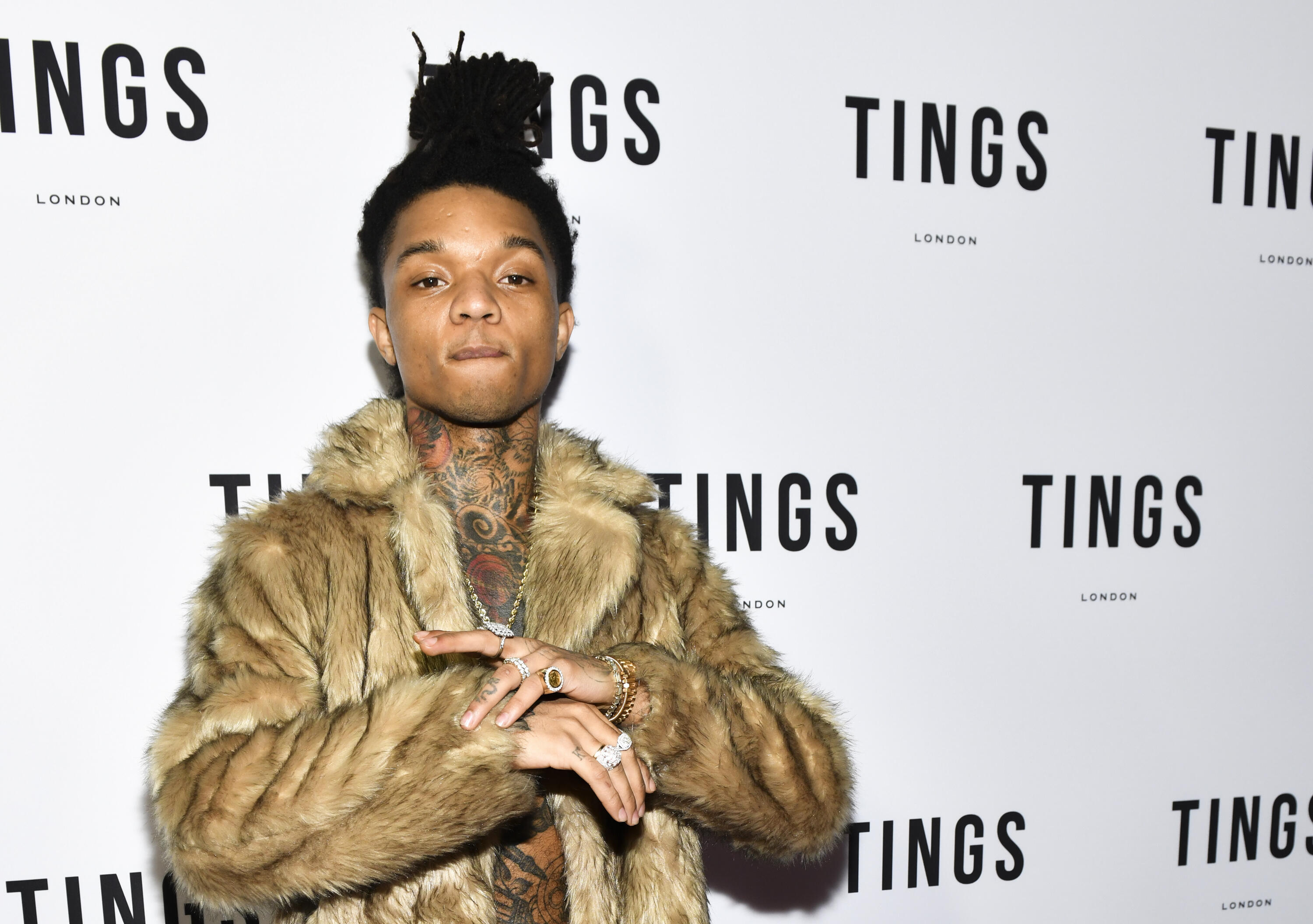 Swae Lee may not a have type, but he is adding something else to his resume… Fashion designer.
The 1/2 of hip hop duo Rae Sremmurd will be creating a gender neutral fashion line with Italian designer, Giuseppe Zanotti. The line will include men's heels, canvas boots, suede loafers and sneakers.
The singer/rapper sat down with Footwear News to talk about his new line, which reflects his unique and "breaking gender stereotypes" style. According to him, unlike other rappers, he isn't afraid to be different.
"A lot of rappers are f*cking scared to wear sh*t… They want to think the old ways and put a limit on that sh*t. I'm not scared to be different. I was making something to go on someone's body, to complete their outfit, the shoe completes a look.. It was up to me to make the outfit, so it was way different. Now I'm helping people with their well-being. This is their image. Thats important."
Swae went on to credit Kanye West as a fashion inspiration of his and hopes the Chicago native would mentor him one day.
And if you're looking for new music, Swae Lee let fans know he is working on his next studio album and it's expected to drop later this year.
CHECK OUT SOME OF THE SHOES FROM THE LINE BELOW: