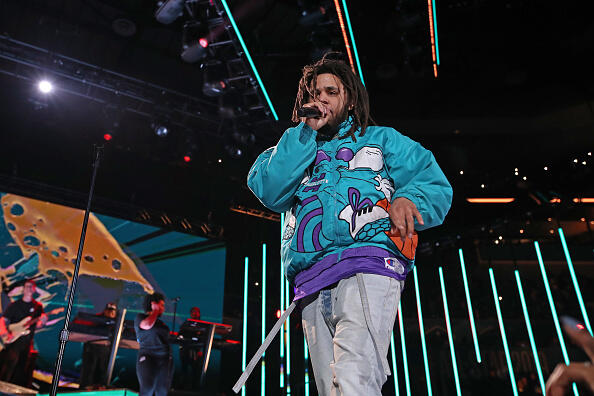 We already know J Cole can rhyme, produce and hoop, but can he design fire footwear? We're about to find out.
After much speculation, J. Cole and Puma have officially linked. The athletic company and the North Carolina rapper have signed a multi-year partnership.
When speaking on the new collab, Puma's global director of brand and marketing, Adam Petrick said:
"Our partnership with Cole is deep-rooted. Cole's involved in product creation, marketing campaigns and cultural guidance. He is going to be a key player in many of the things we do at PUMA moving forward and we're excited to work with him not only on a product level but even more importantly as one of our athletes. Cole sits at the intersection of music and sport and represents everything that PUMA stands for as a brand." 
Along with the announcement, Puma debuted their newest sneaker, Sky Dreamer. Per XXL, the shoe is a revamped version of the Sky LX sneaker that debuted in the 1980's that has Cole's Dreamville logo.
Word is that this will be "the first of many Hoops products that Cole will be involved in before dropping his own Dreamer footwear and apparel coming later this year with PUMA."
New shoes, new clothes, new album? Here for all of it. #ColeWorld