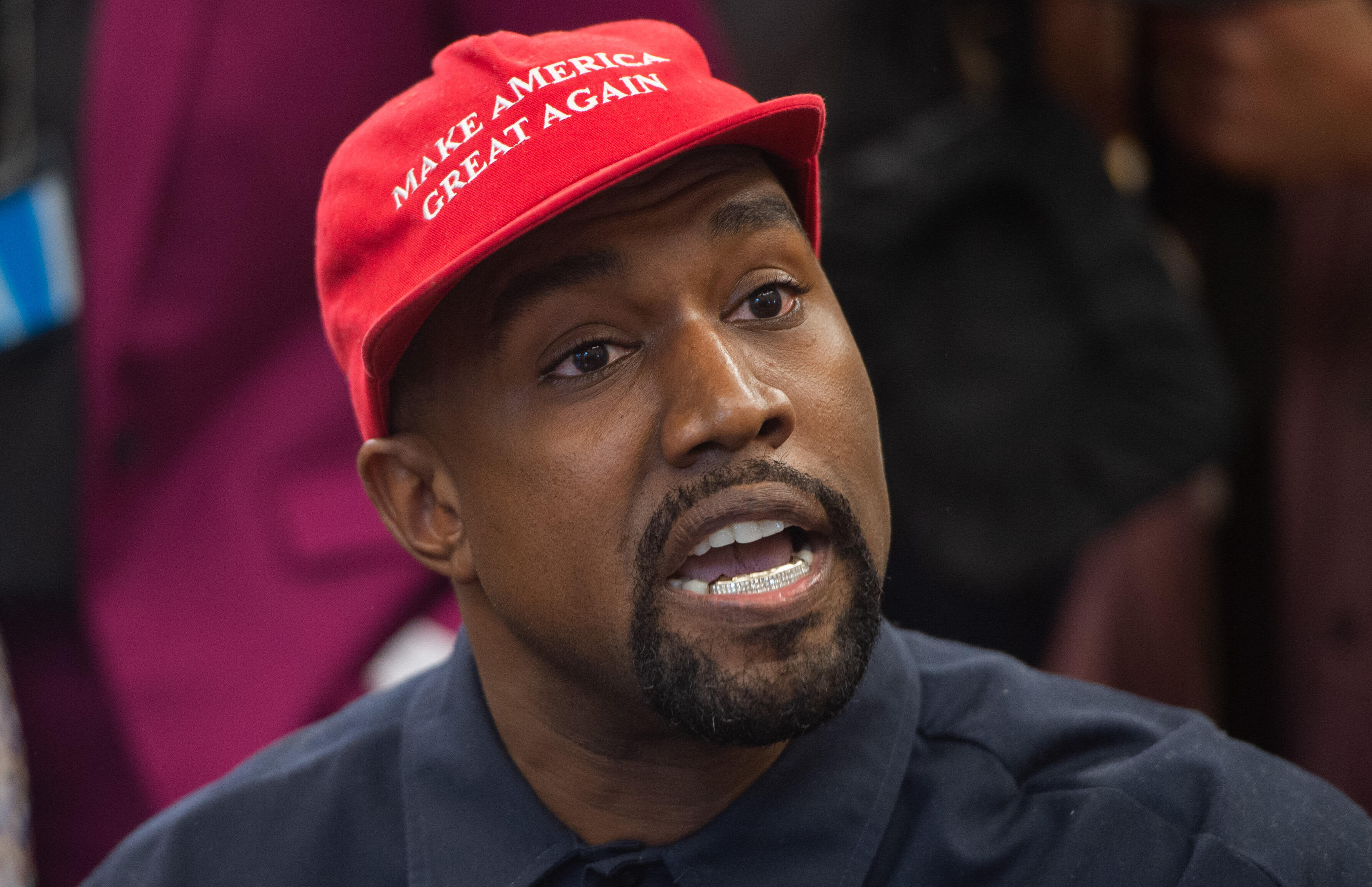 In an interview with Forbes Kanye West broke down his 2020 campaign.
Kanye West is running for president under a new party, the "Birthday Party" with guidance from Elon Musk and Wyoming preacher Michelle Tidball as his vice presidential candidate.
"Like anything I've ever done in my life," says West, "I'm doing to win."
Kanye no longer supports President Trump and he's OK with siphoning off Black votes from the Joe Biden.
"I'm not denying it, I just told you. To say that the Black vote is Democratic is a form of racism and white supremacy."
Kanye said that he's never voted in his life, that he was sick with Covid-19 in February, that he's suspicious of a coronavirus vaccine, that he believes "Planned Parenthoods have been placed inside cities by white supremacists to do the Devil's work."
He also envisions a White House organizational model based on the secret country of Wakanda in Black Panther.
Kanye created the Birthday Party because,
"I would run as a Republican if Trump wasn't there. I will run as an independent if Trump is there. Trump is the closest president we've had in years to allowing God to still be part of the conversation. One of the main reasons I wore the red hat as a protest to the segregation of votes in the Black community. Also, other than the fact that I like Trump hotels and the saxophones in the lobby."
His allegiance to the Republicans comes as a result of his displeasure with the Democrats,
"That is a form of racism and white supremacy and white control to say that all Black people need to be Democrat and to assume that me running is me splitting the vote. All of that information is being charged up on social media platforms by Democrats. And Democrats used to tell me, the same Democrats have threatened me…. The reason why this is the first day I registered to vote is because I was scared. I was told that if I voted on Trump my music career would be over. I was threatened into being in one party. I was threatened as a celebrity into being in one party. I was threatened as a Black man into the Democratic party. And that's what the Democrats are doing, emotionally, to my people. Threatening them to the point where this white man can tell a Black man if you don't vote for me, you're not Black."
For the full article click the link below
https://www.forbes.com/sites/randalllane/2020/07/08/kanye-west-says-hes-done-with-trump-opens-up-about-white-house-bid-damaging-biden-and-everything-in-between/#6d457f0547aa
Photos by Getty Images