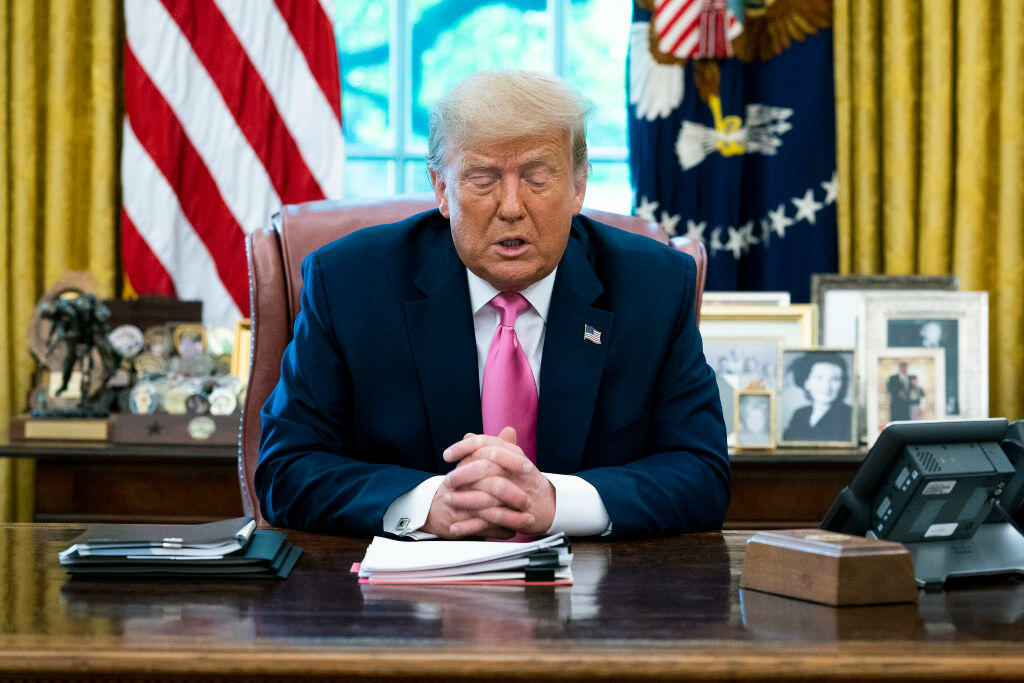 The federal enhanced unemployment benefit that out-of-work Americans have relied on has now officially expired
Democrats and Republicans are still apart in negotiations over a new stimulus package that could bring relief with no deal in sight.
House Speaker Nancy Pelosi hosted a meeting with Senate Minority Leader Chuck Schumer and the lead negotiators for the Trump administration, White House chief of staff Mark Meadows and Treasury Secretary Steven Mnuchin.
No deal was reached, but the group will meet again and members of their staffs will meet to discuss issues.
"The best discussions we've had so far, I call it progress but a ways to go," Chuck Schumer said.
Mark Meadows said, "We're just hopeful that they're willing really to negotiate today, if they are, we're prepared to make a deal on behalf of the American people."
The federal enhanced benefit program was set up to provide an additional $600 a week to individuals receiving unemployment benefits, however, Democrats and Republicans disagree over how to deal with the program's expiration. A House bill put forward by Democrats would extend the $600 enhanced benefit through January, but Republicans, proposed cutting the weekly payment to $200 until states implement a system that replaces roughly 70% of laid-off workers wages. The White House offered a shorter-term extension of the federal unemployment benefit, but it was rejected by Democrats.
At this point, there has been little progress toward any kind of deal to reinstate the benefit.
Photos by Getty Images